memoryBlue Insights – 4/20/2020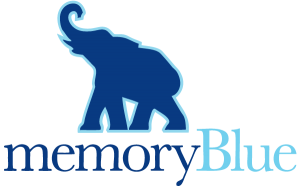 Below is the memoryBlue client bulletin, delivering sales development insights every Monday to our entire slate of high-tech partners. The updates span all five memoryBlue offices, encompassing 100+ sales development campaigns and 150+ SDRs working relentlessly to generate net new revenue for these businesses.
We continue to see important trends across the business during this time. One significant piece that emerged last week was the growth of our talk time with prospects. As the numbers show (below), our talk time is up at an all-time high for the year.
Prospects with a greater willingness to carry a conversation increases our chances to deliver leads on your behalf.
Notable Numbers
Prospect Talk Time is up 17% since the start of 2020. We attribute this to our SDRs' increased ability to "break the ice" on the phone due to having something in common with prospects as they open the conversation. In addition, it looks like prospects working from home are more willing to have in-depth conversations without distractions from an office environment present.
40% of our leads were scored as 10s last week. We're staying consistently at, or above, the last 1,000 leads benchmark, which currently stands at 36.5%. This tells us the quality of our booked meetings remains strong.
Our connection rate with prospects was up 7.9% week over week. The metric dovetails with the initial bullet, as we continue to see receptive prospects in a work from home environment.
Highlight of the Week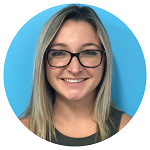 One new client we just kicked off last week is targeting prospects in the education space (school districts across the country). Sarah, an SDR on this new account, successfully booked five leads in just three days of dialing on behalf of the client.
In fact, one of those booked meetings went down right away last week and is likely to result in a closed new deal. Even with schools across the country closed and education administrators occupied with continuity planning, good sales prospecting methods and excellent phone game will still create new business deals in this industry.
Spotlight on Training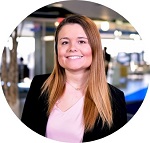 Kellie Courville, our memoryBlue Academy Instructor, led a staff-wide training session last week focused on proper follow-up techniques and how to best work existing pipeline.
This training included over 170 SDRs and featured a nuts and bolts look at how to work an account including: how to properly place prospects in your pipeline, the best cadence for following-up, and the ideal way to execute booking a follow-up meeting.
Lead Scores
The memoryBlue Lead Scoring Program continues to serve as a great barometer for lead quality. This past week we had more top-tier performances across the company: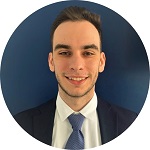 4/16/2020 – 5:12PM – 10/10 – Michael
"This was probably the best webinar we've had so far. Michael did a great job teeing this one up. Hoping each successive one builds from this level!"
4/15/2020 – 2:17PM – 10/10 – Brooks
"Absolutely the best lead of them all. The largest overall account left in our industry. Phenomenal job here, Brooks."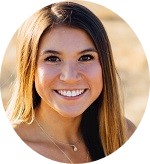 4/17/2020 – 8:41PM – 10/10 – Tara
"Tara got this one off a cold call. Great fit, great use case. Real potential here."

Listening to Our Clients
Client feedback submitted in the form of survey responses continues to be a critical source of information that we use as guidance for all of our campaigns. A comment we received from a client last week serves as a good reminder for all of our delivery teams when it comes to the best way to conduct our weekly client meetings:
"We would like to see the team go into more detail on how you are going to adapt or test to get more meetings based on the previous week's performance."
Final Webinar in 3-Part Series – 4/22 @ 1:00PM ET
Join us on Wednesday, April 22nd, at 1:00pm ET for the third of a three-part free Webinar series focused on what's working in sales development during the Covid-19 pandemic. Managing Director of Business Development Nimit Bhatt will be joined by the Founder of ExecVision Steve Richard to discuss best practices in SDR coaching and development right now. Click here to see a full replay of this, and other, memoryBlue Webinars online.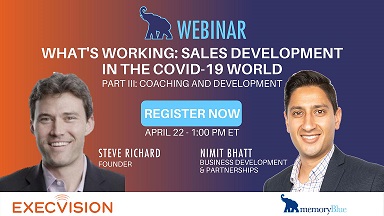 Kevin Harris is the Director of Marketing at memoryBlue. A seasoned professional with over 23 years of experience in public relations, marketing and content management, Kevin oversees all major internal and external communications programs for the firm. He holds a Bachelor of Science degree in Communications from James Madison University.