memoryBlue Insights – 5/11/2020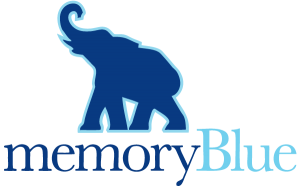 Below is the memoryBlue client bulletin, delivering sales development insights every Monday to our entire slate of high-tech partners. The updates span all five memoryBlue offices, encompassing 100+ sales development campaigns and 150+ SDRs working relentlessly to generate net new revenue for these businesses.
May continues to bring positive business signals across our industry. Of note, memoryBlue kicked off 14 new client engagements in the last 30 days, and these partner companies span a wide range of high-tech areas: Healthcare, Cyber, Cloud, MarTech and more.
A smart focus on the importance of effective sales efforts continues to remain front and center for our client base.
Notable Numbers
Our company hold rate for booked to occurred meetings is over 68% since April 1st. This metric dropped to 64% in March, but it is returning to typical 70%+ levels seen prior to the pandemic. This is a positive sign that buyer intent is bouncing back.
Prospect calls continue to be the best source of quality leads – averaging an 8.15 client-generated lead score since May 1st. Email and LinkedIn sourced leads come in (combined) at a 7.45 average score. While a mix of outreach methods is always critical, nothing beats the phone when it comes to sales prospecting.
memoryBlue Academy earned an NPS (Net Promoter Score) of 50 from the last 10 external participants. We survey all external (non-memoryBlue) participants following their Bootcamp session to gain important feedback around the effectiveness of our premium sales development training program. That extremely positive number is well over the commonly accepted world class NPS bar of 40 or better, and tells us the curriculum is having a strong impact on registrants.
Highlight of the Week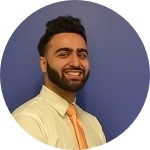 Sorab, an SDR based out of our HQ office, scored a sensational lead on behalf of his client. This type of win exemplifies the goals we maintain for every sales lead generation campaign run at memoryBlue.
More specifically, we relish adding direct value by helping our partners crack into new markets or make inroads into existing targets that have remained elusive until this point. Below are the comments from Sorab's client detailing how much this particular sourced lead means:
"I have been trying to get into the County of Sacramento since I started here. I live in the neighboring county and have had no luck. I met with them (about our solution) when I first started, but could not get it to go further. The trick in this game in sales is to catch the customer at the right time when either they are looking or they are not looking, but you can help them understand why they should. That takes a lot of continuous calling, following up and reaching out to different people.

The call yesterday with County of Sacramento was phenomenal that Sorab got for me. They are building a new infrastructure and are actually looking at new backup solutions. There were 8 people from the county on the line. We have a number of follow up action items. Sorab did a fantastic job in getting this meeting for me and getting it on my calendar."
Spotlight on Training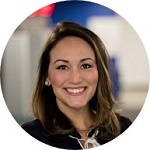 This week Kristen Wisdorf, Head of Client Services and Delivery at memoryBlue, ran a full company training session focused on neuro-linguistic programming and "selling to the old brain" for the benefit of our entire staff. The tips and strategies within this training session focused on the scientific underpinnings of effective sales techniques.
Understanding the science behind what we do, and why we sell the way we do, is an important lesson for sales practitioners. In particular, she spent time walking participants through the way to use six specific brain stimuli to effectively "wake up" a prospects brain, allowing for a greater probability of sales success.
Lead Scores
The memoryBlue Lead Scoring Program continues to deliver valuable feedback on our campaigns. These shining moments stood out last week across the business: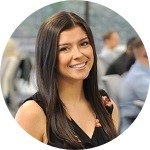 5/7/2020 – 9:40AM – 10/10 – Rachel
"Right contact, Top 20 account, progressing to demo – can't really ask for more of a setup than that! Great job by Rachel!"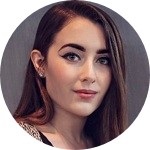 5/8/2020 – 5:58PM – 10/10 – Justine
"Great call! Right person with the right problem who is able to move forward quickly. Great job!!!"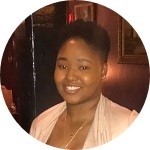 5/5/2020 – 9:56AM – 10/10 – Kiara
"Kiara did a great job providing me with all the information I needed to run a demonstration. The organization is ready, willing and able and a great fit for our software."
memoryBlue Academy Webinar Series – Part 2
Nimit Bhatt, the memoryBlue Managing Director of Business Development, hosts the second of his series of free webinars designed to take participants inside the memoryBlue Academy curriculum.
This week he will take a close look at the Discovery portion of a sales prospecting call. The free webinar runs on Wednesday, May 13th at 1pm ET and lasts approximately 30 minutes. Every session in this 6-part series will cover a specific sales development topic and reveal the fundamental lessons we instill in every single SDR across our business.
Register here, the session is open to everyone. We will record these webinars and place them in the Resources section of the memoryBlue Web site as well.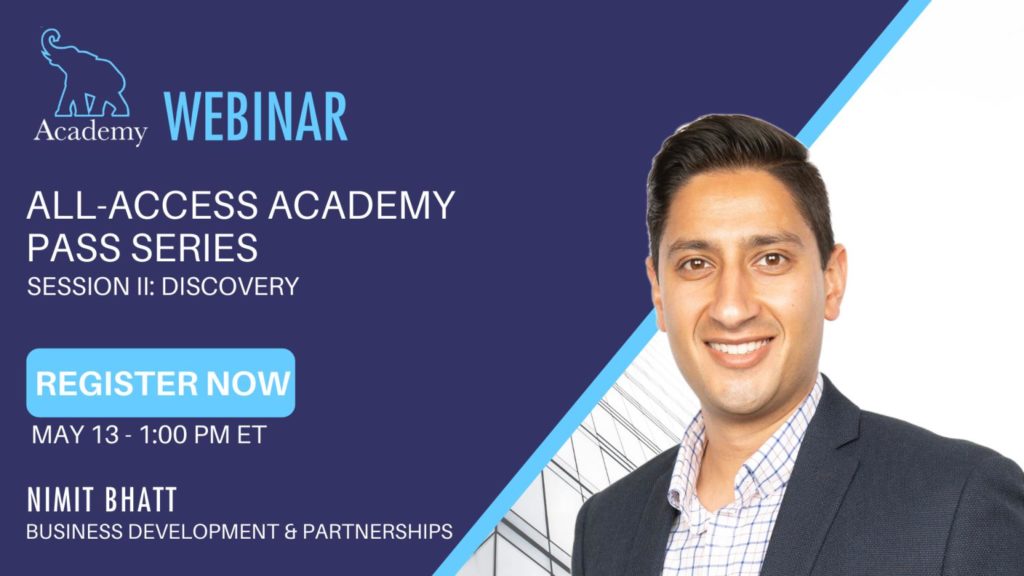 Kevin Harris is the Director of Marketing at memoryBlue. A seasoned professional with over 23 years of experience in public relations, marketing and content management, Kevin oversees all major internal and external communications programs for the firm. He holds a Bachelor of Science degree in Communications from James Madison University.