memoryBlue Insights – 6/22/2020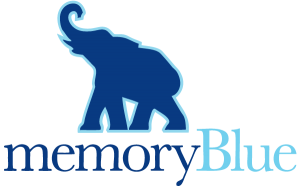 Below is the memoryBlue client bulletin, delivering sales development insights every Monday to our entire slate of high-tech partners. The updates span all five memoryBlue offices, encompassing 100+ sales development campaigns and 150+ SDRs working relentlessly to generate net new revenue for these businesses.
We're thrilled to let you know that all memoryBlue offices except Silicon Valley have returned to an in-person business operations schedule. Austin and Denver returned earlier this month, and now Boston and our HQ office (outside D.C.) have also flipped the lights back on.
We are re-opening safely by taking every protective measure possible for our staff, and this includes a pause on welcoming any guests, talent candidates or clients for in-office visits. We are also working to keep the highest levels of cleanliness in place and observing all other local rules within our office locations.
Notable Numbers
Hold Rate in June so far is above 68%, which continues to look positive following the March dip. We averaged 68.2% in April/May, so this trend is carrying into the summer months.
We saw 42.1% of our scored leads last week come in as 10s. This is well-above the current 34.9% mark from our trailing 1,000 scored leads and represents a very big week for lead quality.
The average lead score last week for all leads was 8.10. Not only did we see the large number of 10s referenced above, but scores across the board were big. In fact, June is on track to post our largest average lead score (monthly) of the entire year at 7.97.
Highlight of the Week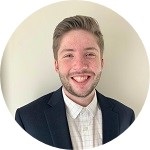 Chad, an SDR based out of our HQ office, recently surfaced a very strong sales prospect meeting that has the potential to be a $1M deal. Chad brought this deal to his communications technology client and immediately earned extremely positive revues straight from the company's CEO.
Creating continuous, new sources of revenue for our clients is the primary goal for every campaign at memoryBlue. And Chad has been positively crushing it for this client, as well (33 leads surfaced in May alone!). When we unearth truly massive opportunities like this one, it demonstrates just how powerful these partnerships can be.
Spotlight on Training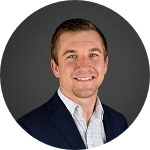 Jackson Hawkins, the newly appointed Managing Director of our memoryBlue Austin office, led a training last week on a specific sales prospect closing technique for our staff. This technique utilizes a key move from the SDR in which they state to a prospect, "Since you X, why don't we Y" where the "X" and "Y" content varies based on the subject matter at hand.
The goal of this conversational move is to ensure the prospect is properly aligned with our proposed solution, and comfortable to confirm that a next steps meeting is warranted. Jackson demonstrated the technique through a variety of real world examples, and he led the group in a vibrant role play session to ensure practical application was well understood.
Lead Scores
These client-generated lead scores created a buzz last week: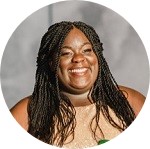 6/16/2020 – 12:24PM – 10/10 – Kemi
"A really good lead who looks like they may be in the market for buying."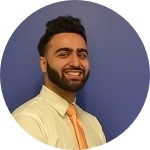 6/15/2020 – 3:19PM – 10/10 – Sorab
"Sorab has been amazing to work with the last two weeks! I know he lives in Virginia but he should move to Lob City with all the slam dunk meetings he has booked!"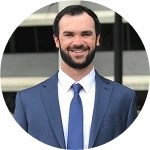 6/16/2020 – 4:33PM – 10/10 – Zach
"Home run…great lead! Now I just have to convert it into a deal."
Kevin Harris is the Director of Marketing at memoryBlue. A seasoned professional with over 23 years of experience in public relations, marketing and content management, Kevin oversees all major internal and external communications programs for the firm. He holds a Bachelor of Science degree in Communications from James Madison University.