memoryBlue Insights – 6/29/2020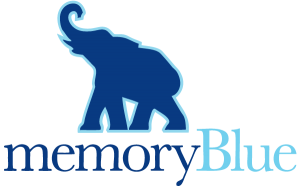 Below is the memoryBlue client bulletin, delivering sales development insights every Monday to our entire slate of high-tech partners. The updates span all five memoryBlue offices, encompassing 100+ sales development campaigns and 150+ SDRs working relentlessly to generate net new revenue for these businesses.
The adventurous ride of Q2 is coming to a close this week, and we just want to pause and thank all of our business partners for their commitment and mutual hard work during these last three months. We're proud to be the company each of these companies trust to help hit critical business targets in 2020.
We believe a robust sales development practice is the lifeblood of every high-tech business, and we do not take for granted their belief in us as we push forward to achieve their revenue goals.
Notable Numbers
Conversion rate for prospect conversations to booked meetings in June is 7.55% at the moment. This is down a tick from the record-high monthly number of 8.30% set in May, but it is still a very strong number (2nd best month of the year thus far).
Email-based leads posted an average lead score of 7.86 last week. This number actually led the way for all channels last week (phone, email and LinkedIn). We've been working to refine our email approach and cadence across multiple campaigns, and it's good to see this uptick here.
Just over 50% of all leads scored in June have been 9s or 10s. This is what we strive for when it comes to lead quality. 9s and 10s almost always represent well-qualified leads with tangible next steps. Our year-to-date total for 9s and 10s is 46.32%, so June is trending well above that level.
Highlight of the Week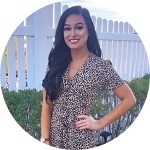 Haley, an SDR based out of our HQ office, has been positively on fire for her cyber and data analytics-focused client. In fact, she booked so many meetings in the past few weeks, it prompted the following note directly from our main point-of-contact at the firm:
"No joke – I get more emails in my inbox from Haley than anyone else…..period. Like, more than my reps, my boss, random SPAM emails. Haley books so many meetings that if I step away from the computer to get a drink of water, there's a 90% chance I'm coming back to my desk with an email waiting from her.
I don't know what incentives, or prizes, or awards, or WHATEVER you guys do at memoryBlue these days – but she deserves the win!
Keep it up Haley!"
Spotlight on Training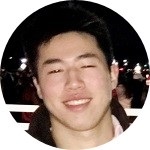 Deng, an SDR also based out of our HQ office, led a training last week focused on the value of SDRs taking part in the next steps calls for the leads they surface. These meetings offer aspiring SDRs a wealth of knowledge on a variety of levels.
As an example, he highlighted the value of using these meetings as an opportunity to hear Account Executives expand on product or solution knowledge and information, which will increase your ability as an SDR to ask better questions in future prospect calls. It's also a clear chance to observe first-hand how sales professionals operate in a role SDRs seek to grow in to.
Lead Scores
These client-generated lead scores created a buzz last week: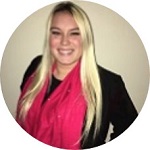 6/24/2020 – 10:11AM – 10/10 – Bianca
"This call was very well qualified – the best so far! Additionally, the attendees were at the right level of the organization (C-level) to own decision making and budget allocation power to move forward with the use of our services."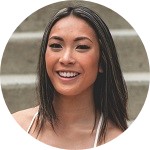 6/25/2020 – 4:08PM – 10/10 – Ashley
"Ashley is truly amazing!"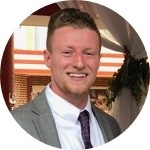 6/26/2020 – 3:31PM – 10/10 – Ben
"Excellent lead! Excellent call! Great job, Ben!!"
memoryBlue Academy in Full Flight for Q3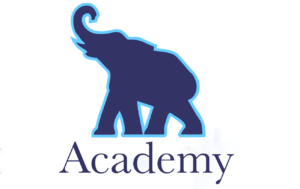 memoryBlue Academy is accepting new enrollees for a full slate of 6-week sessions in Q3. Academy is our premier sales development training course born out of almost two decades of sales experience and practice.
The goal for every cohort is to build sales skills in a lasting way, where improvements are measured and lessons are put to the test through actual experience. Expert guides lead participants through a carefully constructed Bootcamp curriculum. And the magic happens with ongoing follow-up and continuous hands-on coaching, as SDRs flex their knowledge through real sales development work during the six week Foundations program.
Learn more here about this dynamic sales training offering, which is the same course every single memoryBlue SDR undergoes at the outset of their sales journey with our company.
Kevin Harris is the Director of Marketing at memoryBlue. A seasoned professional with over 23 years of experience in public relations, marketing and content management, Kevin oversees all major internal and external communications programs for the firm. He holds a Bachelor of Science degree in Communications from James Madison University.