memoryBlue Insights – 7/20/2020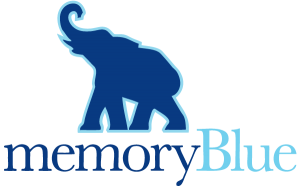 Below is the memoryBlue client bulletin, delivering sales development insights every Monday to our entire slate of high-tech partners. The updates span all five memoryBlue offices, encompassing 100+ sales development campaigns and 150+ SDRs working relentlessly to generate net new revenue for these businesses.
We're continuing to navigate the "new normal" across the business world and our teams have adjusted very well. All of our offices except Silicon Valley have settled back in to a safe in-the-office routine.
One of the important values of being in the office is drawing energy and inspiration from peers. The hallway buzz felt from shared success is great to see unfold once again in our hallways.
Notable Numbers
Meeting hold rate stands at 68.25% the last two weeks, up from 65.95% the prior two weeks. The summer months can take a toll on meeting hold rate, but we're seeing our SDRs buckle down and keep interested prospects from backing out of the initial booked sessions.
Booked meeting conversion rate jumped from 6.9% to 7.2% week over week. This means more of our conversations with prospects are resulting in next steps meetings. There are some specific techniques we train SDRs on in order to help improve this metric, including a recent session called out later in this bulletin.
HQ-based clients have scored 64.62% of occurred leads in July, leading the way for all memoryBlue offices. That is well above the company-average of 57.75% month-to-date. The more data our leadership teams and SDRs can get on lead quality, the better we can refine and improve future campaign results.
Highlight of the Week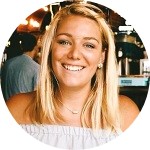 Kelsie, an SDR based out of our HQ office, is putting together an impressive run so far in the month of July. Last week alone, she booked six meetings in five days, including one with a CISO and another with a CTO.
She is on pace to crush her personal goals, but what is really outstanding is the variety of channels she used to make these connections. Three of those meetings were booked via the phone, two over email and one more through LinkedIn. That is using a multi-channel approach to get the job done.
Spotlight on Training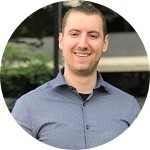 There were two very notable training sessions last week. In Boston, Client Delivery Manager Robert Gonsalves led an active training focused on the value and proper techniques for asking good questions on a sales prospect call. In particular, he spent time teaching SDRs how to structure open-ended questions, as opposed to inadvertently asking conversationally limiting closed-ended questions.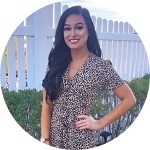 In addition, SDR Haley (based in our HQ office) led the team through a training based on the topic of timing. Securing a next steps meeting is a major goal in the sales development process, but the job doesn't stop there. Haley discussed the ins and outs of follow-up timing in order to lock in prospect buy-in as the meeting date and time approaches. This is the single best way to prevent a booked meeting from slipping off the calendar and into oblivion.
Lead Scores
Here is a look at some of the lead score comments that stood out last week: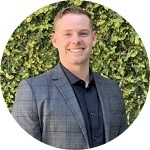 7/20/2020 – 10:10AM – 10/10 – Brett
"This is the single best lead I have received since I have been here. Great person, great title and with lots of issues."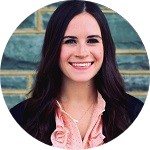 7/13/2020 – 2:08PM – 10/10 – Erin
"It was a great connection obtained by Erin. Thank you to David for attending the demo. Erin has been a great help in uncovering leads."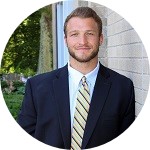 7/16/2020 – 2:05PM – 10/10 – Peter
"Great first meeting. Thorough and relevant discovery data was provided prior to meeting with Erik. I am very excited about the partnership!"
Kevin Harris is the Director of Marketing at memoryBlue. A seasoned professional with over 23 years of experience in public relations, marketing and content management, Kevin oversees all major internal and external communications programs for the firm. He holds a Bachelor of Science degree in Communications from James Madison University.