memoryBlue Insights – 8/24/2020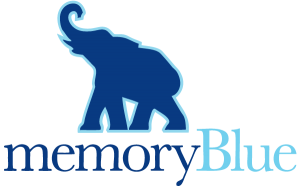 Below is the memoryBlue client bulletin, delivering sales development insights every Monday to our entire slate of high-tech partners. The updates span all five memoryBlue offices, encompassing 100+ sales development campaigns and 150+ SDRs working relentlessly to generate net new revenue for these businesses.
If you develop and foster a culture that aims to keep clients' voices front and center in all of your endeavors, we believe you can overcome any business challenge. This is precisely why we created ongoing feedback avenues such as Client Lead Scoring and the Client Survey.
And now, as you'll see in the Notable Numbers section below, we're taking the added step to gather feedback from every single person we interview as a potential new hire at memoryBlue. All of these voices serve as our guides moving forward, as we place great emphasis on the unvarnished truth in order to keep raising the bar with all that we do.
Notable Numbers
47.2% of our client-submitted lead scores last week earned a 9 or 10 quality rating (scale of 1-10). memoryBlue Academy, improved real-time call coaching, increased performance management abilities across our client delivery leadership roles and a never-ending focus on prospecting the right people all contribute to this high level showing.
The weekly prospect conversion rate jumped to 8.8%. This represented almost a full percentage point gain week over week, and indicates two things: an increased willingness from prospects (across the business) to engage in sales discussions and strong tactical sales development execution by our SDR teams.
New hire candidates for the SDR role at memoryBlue have rated this job opportunity (on average) as an 8 (scale of 1-10) based on all August interviews to this point. We survey every candidate we interview in order to gauge how compelling the SDR role is once they go through our interview process. This rating shows strong enthusiasm for professional high-tech sales and bodes well for the future of the industry.
Highlight of the Week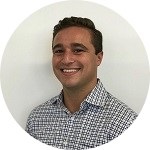 Ethan, an SDR based out of our Denver office, booked seven meetings last week in his very first week working on behalf of two different clients. With the flexibility memoryBlue offers around engagement terms (both part-time and full-time SDR services are available), some of our SDRs work on two campaigns at the same time.
This split campaign situation is always unique and poses a few challenges our SDRs must meet in order to effectively produce winning results for everyone involved. Ethan's impressive early production, which was evenly split between his two campaigns (four and three respectively), is a great sign that both of his clients are going to come away as winners with him on the job.
Spotlight on Training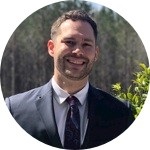 Ron Cooke, a Client Delivery Manager based out of our HQ office, led a company training last week showcasing the importance of conducting sales prospecting call evaluations on your own calls. This is an important habit for every sales pro to establish early in a sales career – it's the best way to become a proverbial "student of the game" really.
In his session, Ron highlighted to myriad benefits of implementing this personal practice including self-discovery (i.e. gaining a true understanding of your unique sales style), strength and weakness identification, and the impact self-evals have on your manager's ability to provide better coaching.
Lead Scores
Here are a few lead scores last week that got our attention: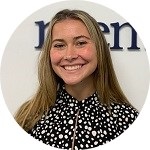 8/20/2020 – 9:11AM – 10/10 – Amanda
"Carl's bank is exactly what our core customers consist of right now, SMB financial organizations. Carl was tougher than your usual prospect but he made some great points. I'm really looking forward to continuing the conversation and if we can get Carl onboard, he'd be the type of customer that would be a huge advocate for our platform!"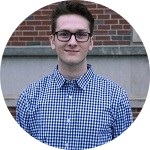 8/19/2020 – 2:24PM – 10/10 – Charles
"Fantastic find – this turns out to be a dual registry/agency model that is getting restarted since COVID-19 has occurred. They already paid a 12-month subscription to AllurePlus but are committing to sign up with us this week. GO CHARLES!!"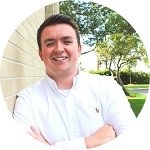 8/19/2020 – 12:11PM – 10/10 – Ryan
"Good prospect, has some EV charging already, understands what is involved, has desire/interest in expansion across wide portfolio, is the right person to work with on large initiative at the org."
A Tip of the Cap from Ambition
Ambition recently featured memoryBlue's own Nimit Bhatt, as well as memoryBlue alum Julianne Thompson, on a short video dedicated to one of our SDR team's most popular competitive traditions: The Assassins Tournament.
Listen to Nimit and Julianne breakdown how this thrilling sales contest works right here.
In fact, the company loved our long-standing gamification idea so much they built a template designed to help other companies run a similar contest. We're honored by the kudos and, if you want to download the template they built for these contests, feel free to download it here.
Kevin Harris is the Director of Marketing at memoryBlue. A seasoned professional with over 23 years of experience in public relations, marketing and content management, Kevin oversees all major internal and external communications programs for the firm. He holds a Bachelor of Science degree in Communications from James Madison University.