memoryBlue Insights – 8/3/2020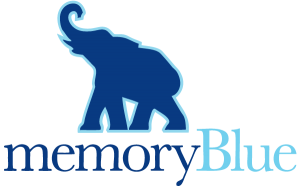 Below is the memoryBlue client bulletin, delivering sales development insights every Monday to our entire slate of high-tech partners. The updates span all five memoryBlue offices, encompassing 100+ sales development campaigns and 150+ SDRs working relentlessly to generate net new revenue for these businesses.
Part of returning to a more typical business flow for memoryBlue means a return to seeing some of our top-performing SDRs get hired out by our clients. But this past week was well beyond routine, as our business saw eight SDRs (across multiple offices) receive job offers directly from clients.
This tells us the quality and consistency of our team's performance is trending in the right direction, and we expect that to continue due to the effectiveness of the memoryBlue Academy training program and the ongoing guidance of our management team.
Notable Numbers
Conversion rate spiked to 9% last week. That is taking care of business when it comes to converting calls with prospects into booked sales meetings. It's the strongest weekly number posted for the company since mid-May.
58.63% of all occurred meetings were scored by clients in July. This is a sequential improvement over the last two months and makes July one of the best months of the year for this metric. We're aiming to push this number over 70%, since larger scoring percentages directly results in much better informed sales development campaigns.
The July 6th mB Academy Cohort booked a combined 43 meetings last week. That was an average of four booked meetings per cohort member, and puts this eager group of hustlers off to a great start. More can be found on this special group later in this note.
Highlight of the Week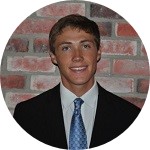 Alex, an SDR based out of our Boston office, is earning rave reviews from his cyber security-focused client. While he has been setting up strong next steps sales calls for awhile, one recent meeting led to a closed deal worth over six figures!
Every business we work with has a different sales cycle, so the time it takes to see direct payoff in a strategic sales development investment can vary. However, for this appreciative firm, Alex's big-time work is producing an unquestionable return on investment.
Spotlight on Training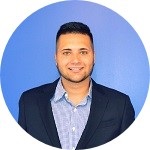 Joey Trapasso, a Client Delivery Manager based in our HQ office, led an insightful training session last week focused on the importance of being creative during the sales prospecting process. In the modern business landscape, decision-makers face a barrage of outreach efforts put together by people in search of their attention.
In order to stand out from this crowd, Joey discussed the strategic use of video as a means of gaining attention and potentially attracting initial interest in a conversation. Our teams are committed to using every possible medium when it comes to sales development, even though we always keep the basics front and center in our daily approach.
Lead Scores
The lead scores below left a strong impression last week: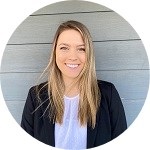 7/30/2020 – 4:53PM – 10/10 – Rebecca
"This was a phenomenal lead that could end up being a huge account for us. Well done!"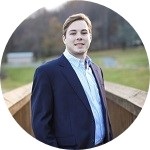 7/29/2020 – 7:27PM – 10/10 – Ben
"Ben did an excellent job of setting up the meeting and laying the ground work for a productive conversation with the prospect. The opportunity is promising and I am excited to continue the engagement."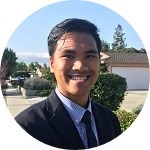 7/28/2020 – 2:07PM – 10/10 – Josh
"Good call with right person who also referred us to 2 other people. Love that!!! Solid work by Josh!"
mB Academy Cohort on Fire
The memoryBlue Academy continues to churn out high-performing, well-trained SDRs this summer. In fact, the July 6th cohort is setting the sales world ablaze right now as they put their skills to work on behalf of a range of thankful high-tech firms. In fact, here are some of the eye-popping metrics this collection of hustlers is putting together:
43 booked meetings last week alone (for an average of four per person).
Six of the 11 new SDRs from this group smashed quota in their first month on the job.
The cohort earned a combined "hustle score" of 79% last week (our own very high bar we set for SDRs to measure sales activity against), which beat the company's average.
Collaboration as a unit is helping this team achieve goals. They have bonded as a group, despite being located in multiple offices around the country, and keep in touch via internal messaging systems, regular meetings and other communications methods throughout the week, and it is paying off.
Kevin Harris is the Director of Marketing at memoryBlue. A seasoned professional with over 23 years of experience in public relations, marketing and content management, Kevin oversees all major internal and external communications programs for the firm. He holds a Bachelor of Science degree in Communications from James Madison University.