Scaling Mountains Suits Us Just Fine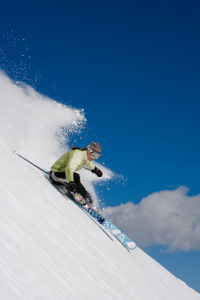 Hello, Denver! The Mile High City serves as a gateway to the Rocky Mountains and is a natural launching point for some of the most world-class skiing found in the entire country. Denver also boasts a legendary micro-brewing scene and is home to the picturesque Larimer Square, iconic Coors Field, historic Denver Union Station and one of the most beautiful, accessible downtown areas of all the major cities in the U.S. Located a stone's throw outside the city lies Red Rocks Ampitheatre – the only naturally-occurring, acoustically perfect amphitheater in the world.
Over the last decade, Denver has paired this natural beauty with a carefully cultivated, growing, thriving high-tech business scene.
It is under the canopy of this spectacular backdrop that we're proud to officially announce Denver as the site of memoryBlue's fifth office. 
In honor of our grand opening, we're eager to meet our high-tech neighbors and we're looking to give local businesses a major lift in sales development success.
The Sales Development Sweepstakes
To kick things off, we launched the Denver Sales Development Sweepstakes in February.
Any business located within 90 miles of our new downtown office (located directly off Speer Boulevard) had the opportunity to enter to win 90 days of sales development service for free.
This is a prize valued at over $18,000. The sweepstakes closed on March 31, 2020. We'll pull one lucky winner from our entries the week of April 6, 2020, and announce the winner live on our social media channels.
Stay tuned!