memoryBlue Insights – 5/18/2020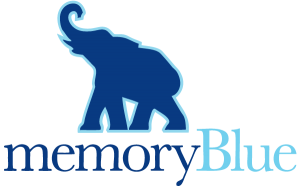 Below is the memoryBlue client bulletin, delivering sales development insights every Monday to our entire slate of high-tech partners. The updates span all five memoryBlue offices, encompassing 100+ sales development campaigns and 150+ SDRs working relentlessly to generate net new revenue for these businesses.
As April came to a close, we ended the qualification period for our semi-annual TOPS Trip (the memoryBlue President's Club). The deadline drove strong activity across the board and featured several highlight reel performances from SDRs in the hunt to earn the tropical travel reward (once we return to such travel being possible).
And the excitement gets instantly rekindled, with May marking the start of the next trip qualification period. Everyone is eager to jump out of the gates quickly with an eye on that next big reward. As always, our clients remain the beneficiary focus of this hustle effect.
Notable Numbers
70.2% of leads earned a score of 7 or better last week. This tops the 69.8% company average from the trailing 1,000 scored leads and continues to indicate our focus on generating quality leads is producing positive results.
The conversion rate of prospect conversations to booked meetings surged to 8.5% last week. This topped the prior 2020 year-to-date high set two weeks ago. Not only is refined messaging paying off, but it feels more and more like companies are shedding the yoke of Covid-19 hesitancy in order to move on with business interests.
58.5% of occurred leads received lead scores in March and April combined. That's up from 57.4% in January/February of this year. This increase in participation levels creates improved client campaigns and quicker messaging or prospect targeting adjustments when necessary.
Highlight of the Week
Tyler, working as an SDR on a sales development campaign which just kicked off in the last few weeks, got May off to a blazing hot start for his energy storage client.
Wasting no time getting down to business, he produced 11 booked leads in the first six days of the engagement. Those leads look incredibly fruitful, including one that is expected to generate over half a billion in pipeline.
As you might imagine, his extremely happy client is looking to expand our services on their behalf thanks to such impressive early returns.
Spotlight on Training
Joey Plesce, Managing Director of our Denver office, ran a company-wide training this past week focused on the five barriers which commonly prevent SDRs from hitting their sales quotas. These barriers include concerns such as falling into obscurity with a previously hot prospect and the dangers of lacking focus in your sales prospecting approach.
As he zoomed in on each pitfall, Joey took time to illustrate the best strategies to overcome the barrier using concrete examples and real-life situations. The staff peppered him with post-presentation questions and took away several tips and best practices to combat each issue moving forward.
Lead Scores
Below are more stand-out moments in client-generated lead score feedback last week: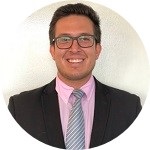 5/13/2020 – 11:06AM – 10/10 – Andrew
"This was a perfect target that had a definite need with a Fortune 100 company. Nicely done, Andrew."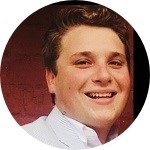 5/14/2020 – 3:11PM – 10/10 – Tommy
"Great meeting setup by Tommy. He even moved around appointments to make sure our initial meeting happened."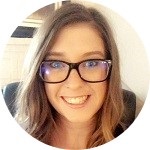 5/13/2020 – 9:29AM – 10/10 – Liz
"Great call with Ken. Looking forward to a demo and connecting with his team!"
memoryBlue Academy Webinar Series – Part 3
Nimit Bhatt, our Managing Director of Business Development, hosts the third of his series of free webinars designed to take participants inside the memoryBlue Academy curriculum.
This week he will tackle the pivotal objection-handling portion of an outbound sales prospecting call. The free webinar runs on Wednesday, May 20th at 1pm ET and lasts approximately 30 minutes. Every session in this 6-part series will cover a specific sales development topic and reveal the fundamental lessons we instill in every single SDR across our business.
Register here, the session is open to everyone. We will record these webinars and place them in the Resources section of the memoryBlue Web site as well.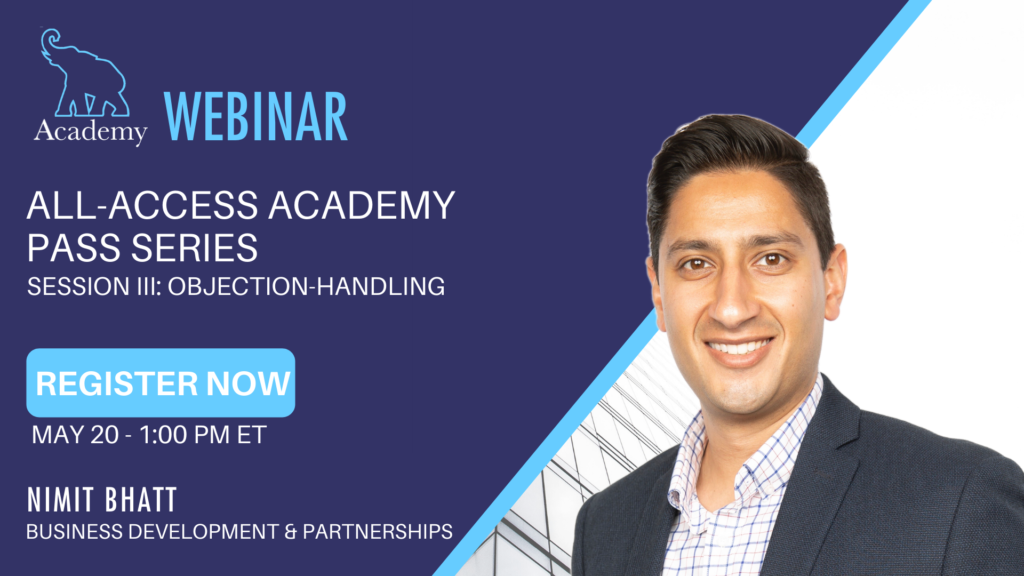 Kevin Harris is the Director of Marketing at memoryBlue. A seasoned professional with over 23 years of experience in public relations, marketing and content management, Kevin oversees all major internal and external communications programs for the firm. He holds a Bachelor of Science degree in Communications from James Madison University.