memoryBlue Insights – 7/13/2020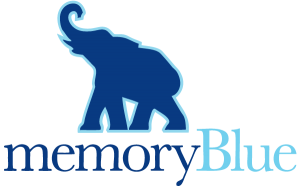 Below is the memoryBlue client bulletin, delivering sales development insights every Monday to our entire slate of high-tech partners. The updates span all five memoryBlue offices, encompassing 100+ sales development campaigns and 150+ SDRs working relentlessly to generate net new revenue for these businesses.
The summer continues to bring a wealth of positive developments across our client portfolio. We placed a spotlight in our recent company all-hands meeting on the significance of this client bulletin. Currently, these emails are delivered weekly to over 200 client contacts and our anecdotal feedback tells us they have become a valued source of additional information for our partner businesses.
The most important reason we developed this service is to extend visibility for our clients beyond the confines of their own sales campaigns at memoryBlue.
Notable Numbers
66.11% of client-scored leads last week were rated as a 7 or better. It's great to see this level of strong lead quality. We highlight a few 10s below, but it's important to note that we're seeing a good depth of promising leads.
Email-sourced leads in July are averaging a 7.86 lead score. Email as a lead source channel continues to surge this summer, and this number leads all channels this month.
Prospect connection rate is holding steady at 3.4% the last three weeks. This number is slightly down from the upper 3s/lower 4s rate we see during non-summer months, but makes sense given the season.
Highlight of the Week

James, an SDR based out of our HQ office, created a major buzz when he booked eight meetings last week alone. His client helps non-profit organizations cultivate donor relationships, and this was a major win for everyone involved in this campaign.
When you book eight leads in a single week, you're giving your client a chance to build a net new revenue windfall. In the end, that is precisely what we do best – more sales "at bats" equals consistently full sales pipelines.
Spotlight on Training
Our team of interns from around the country continue to impress this summer. Last week, they divided up into two teams and led a vibrant training session for the staff based on the Challenger Sale and SPIN selling.
One of the best ways to learn something thoroughly is to teach the material personally to someone else. In this exercise, we were able to achieve a win-win in terms of intern education and staff skills development/improvement.
Lead Scores
These lead scores stood out last week as this program continues to provide a win-win for everyone involved: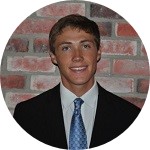 7/10/2020 – 3:03PM – 10/10 – Alex
"Perfect match to target account and role. Good summary email to prepare for the meeting. Prospect requested immediate meeting (within hours) and Alex nudged the right people to get the meeting scheduled."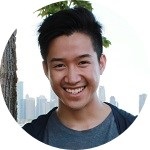 7/10/2020 – 5:19PM – 10/10 – Huy
"Huy sourced this lead perfectly and it was from Sales Nav, so it was a fresh new lead he found for us and the right profile that turned into a long term pipeline opportunity. We are so impressed with Huy's quality of leads and volume of meetings he is able to produce."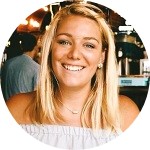 7/6/2020 – 6:06PM – 10/10 – Kelsie
"Correct target at a right sized organization where we can provide value."
Q3 is off to a great start and we're excited to keep this momentum rolling through the summer months.
Kevin Harris is the Director of Marketing at memoryBlue. A seasoned professional with over 23 years of experience in public relations, marketing and content management, Kevin oversees all major internal and external communications programs for the firm. He holds a Bachelor of Science degree in Communications from James Madison University.