memoryBlue Insights – 7/28/2020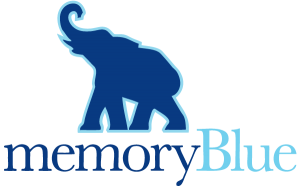 Below is the memoryBlue client bulletin, delivering sales development insights every Monday to our entire slate of high-tech partners. The updates span all five memoryBlue offices, encompassing 100+ sales development campaigns and 150+ SDRs working relentlessly to generate net new revenue for these businesses.
This past week we kicked off a leadership and management training series presented by our partners at Next Level Exchange. memoryBlue's commitment to ongoing education and training extends into our leadership ranks, and this six week course is designed specifically for everyone in our company that manages people.
The live, instructor-led course takes place through weekly remote/online sessions and our first session was incredibly insightful and well-received by the entire management team.
Notable Numbers
73% of all leads scored by our clients last week were rated a 7 or better. That's close to 3% better than the trailing 1,000 leads scored and is a positive sign that lead quality remains high right now.
Leads booked via email earned a 7.96 average lead score last week. That's firmly above the 7.71 average score for the week from all channels. Continuing to improve the quality of our email outreach remains a focus across the business, so we monitor this number closely week to week.
Meeting hold rate in July is close to 70% (currently at 69.9%). We dipped well below the 70% line after February (down to 64% in March as Covid hit), but the team has steadily pushed it up and we are nearing that solid pre-pandemic level once again.
Highlight of the Week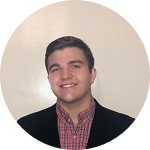 Jared, an SDR based out of our HQ office, is matching the blazing temperatures outside with his own bonfire on the sales front. He booked a new meeting every single day for his first 11 days working on a long-standing memoryBlue client competing in the legal technology space.
That is a strong recipe for building a full sales pipeline, but it only happens with an iron-clad commitment to hustle. Jared booked a meeting on his first-ever CWP (call with a prospect), and he is showing no signs of slowing down.
Spotlight on Training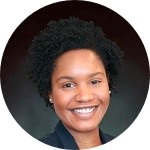 Stacey Suggs, a Client Deliver Manager based in our HQ office, led a training last week on the importance of understanding the sales prospect pain funnel. Gaining knowledge around why prospects buy, or are even remotely interested in a buying conversation, is essential for all sales professionals. However, this can be a crucial psychological step often missed, or overlooked, in the sales development process.
In her active session, Stacey covered the instrumental motivating factors around buyer motivation, including pain, fear and gain, and highlighted the importance of using an open-ended line of questioning to dive deep in all of these areas.
Lead Scores
These lead scores brought in some impressive comments last week: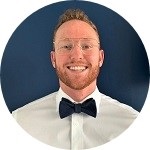 7/24/2020 – 2:14PM – 10/10 – Jonathan
"This meeting with Ryan from Amazon Web Services would potentially expose us to new business from Amazon partners and clients. We are looking forward to developing a relationship with AWS. Great lead, Johnny!"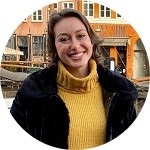 7/24/2020 – 5:37PM – 10/10 – Shannon
"Michael has issues, understands our solution and value prop and is interested in talking again to see where we can help him specifically – going so far as to suggest a few baseline use cases for POC. Great work."
7/22/2020 – 2:07PM – 10/10 – Zachary
"This was an outstanding call that brought us a significant prospect in a company we hadn't anticipated. Great work by Zach!"
Kevin Harris is the Director of Marketing at memoryBlue. A seasoned professional with over 23 years of experience in public relations, marketing and content management, Kevin oversees all major internal and external communications programs for the firm. He holds a Bachelor of Science degree in Communications from James Madison University.