memoryBlue Insights – 7/7/2020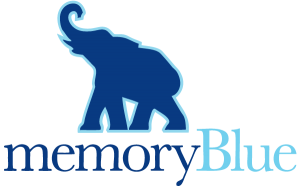 Below is the memoryBlue client bulletin, delivering sales development insights every Monday to our entire slate of high-tech partners. The updates span all five memoryBlue offices, encompassing 100+ sales development campaigns and 150+ SDRs working relentlessly to generate net new revenue for these businesses.
In July, we're placing an emphasis on maximizing the many routes we offer to gain client campaign feedback. In particular, the client lead scoring program is something we're asking all of our Managers to continuously place a spotlight on through weekly client meetings and daily interactions.
This program can really pay off for you, since it's a chance to let us know when we're hitting the mark on lead quality or perhaps missing the mark in our messaging or list building. And in a more tangible way, we offer an incentive program each month that can earn client representatives valuable rewards. You can read more about that at the end of this note.
Notable Numbers
Conversion rate continues to surge, checking in at 7.9% last week. Converting prospect conversations into next steps meetings at the strongest weekly clip since mid-May is especially impressive given the fact it was a national holiday week.
mB Academy SDR Managers, since the early May cohorts, have given our training program a Net Promoter Score (NPS) of 44. NPS is a common way for businesses to measure the effectiveness of performance in the eyes of the client, and "best in class" is considered to be anything over 40. This rating comes purely from Managers of external (non-memoryBlue) SDRs enrolled in our two-day bootcamp and six-week intensive sales training program.
The client-based lead scoring average last week checked in at a crisp 8.12. That beats out the last 1,000 leads average of 7.7 and gets July off to a very hot start.
Highlight of the Week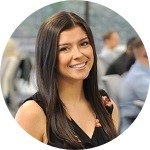 Two SDRs based out of our HQ office (Rachel and Evan), just finished off a sensational June on behalf of their business operations-oriented enterprise software client. These two hustlers pulled off over 20 occurred prospect meetings during that time period – blowing the doors off and setting a new monthly record for the campaign.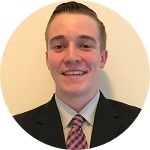 But perhaps the best news of all was this: the barrage of meetings were incredibly high in terms of lead quality. They put together a combined average lead score of an eye-popping 8.60 in June! This flood of well-qualified meetings positively demonstrates the reality that the summer months don't need to show any signs of a slow down when it comes to generating new business opportunities.
Spotlight on Training
On the training front last week, our SDRs engaged in a lively round of team call evaluations with a twist. As part of the evals, calls were examined by a different manager (not their own), in order to offer varying perspective and a fresh voice when it comes to sales coaching.
The SDRs absolutely loved the exercise and these evaluations, using advanced ExecVision call evaluation software, provided precisely the type of "game film review" experience we know sales pros gets massive gains from during dedicated training sessions.
Lead Scores
Below are some client lead scores that really stood out last week: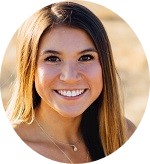 6/29/2020 – 6:09PM – 10/10 – Tara
"Great job, Tara. Persistence was the name of the game and it paid off, hopefully in a big way."
6/30/2020 – 3:06PM – 10/10 – Grant
"Well sourced lead. They fit our target market perfectly and are in a good position to purchase."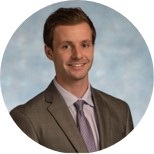 6/30/2020 – 10:34AM – 10/10 – Andrew
"Great contact that is currently looking for new ways to engage and support customers. Perfect timing and it looks as if our CEO and CMO are connected with the prospects CEO so should be a good in for us. Excellent job Andrew!!!"
Lead Scoring Pays Off
The memoryBlue Client Lead Scoring Program was specifically built to aid in sales development campaign success. We expect our SDR teams to deliver quality leads that ultimately result in top line revenue growth. In fact, client satisfaction survey results indicate that a strong majority prefer that our SDR teams focus on lead quality over simple lead quantity. With that in mind, we launched this program designed to measure and quantify lead quality based on your feedback.
And every month, we reward four client reps who actively participated in the program by scoring an occurred lead. Every lead scored earns the client rep an entry in a random "lottery-style" drawing for a $250 gift card to the restaurant of their choice. For the month of June, our four winners chose the following restaurants:
Chris S – Owen's Seafood (Nags Head, NC)
Pratap J – Cheesecake Factory (National)
Corinne V – Red Robin (National)
Wes F – Jimmy Johns (National)
Kevin Harris is the Director of Marketing at memoryBlue. A seasoned professional with over 23 years of experience in public relations, marketing and content management, Kevin oversees all major internal and external communications programs for the firm. He holds a Bachelor of Science degree in Communications from James Madison University.