memoryBlue Insights – 8/10/2020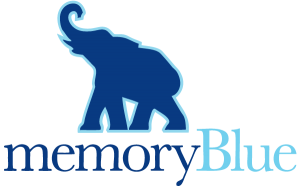 Below is the memoryBlue client bulletin, delivering sales development insights every Monday to our entire slate of high-tech partners. The updates span all five memoryBlue offices, encompassing 100+ sales development campaigns and 150+ SDRs working relentlessly to generate net new revenue for these businesses.
Be sure to consider attending Nimit Bhatt's session at Tenbound's Virtual Sales Conference next week. Nimit is our Managing Director of Business Development and Strategic Partnerships, and he will be giving an insider's view around the tips, tricks and tactics we use to hire and train hundreds of SDRs every single year. You can get all of the details and a link to the free registration page at the end of this bulletin.
One of the big shifts during the current global pandemic is the ongoing migration to virtual conferences and events. Our team has taken part in several online sales and tech industry events already, and we're looking at an increased presence within appropriate virtual meetings over the back half of 2020.
Notable Numbers
35.15% of all leads scored last week earned a 10/10 rating from the client. That beats the running 32.9% from the last 1,000 leads and is a good indication that our lead quality remains very high right now.
Meeting hold rate across the company finished above 72% in July. Setting up meetings is vital, but mastering the art of keeping a prospect engagement on the books is equally crucial. Getting this metric to the highest point it has been (monthly) since February, and doing it in a summer month, is a testament to the focus our entire business has been placing on the importance of this KPI.
Leads unearthed via email earned an average score of 9.25 last week. That score led all channels (phone, email and LinkedIn). It's also worth noting that email leads, as a whole, are on the rise this summer – representing 36.9% of our leads last week (phone still leads the way at 49%). This isn't coming at a cost in volume for phone or LinkedIn based leads, it's simply adding more booked meetings on our clients' calendars altogether.
Highlight of the Week
Brooks, an SDR based out of our HQ office, recently posted some major wins on behalf of his health care technology client. In fact, the wins were so big it prompted the following note of sensational feedback directly from our main contact:
"Just wanted to give a big congrats to Brooks. We closed both major prospects (last Friday and today). 1.4 million in contract value. Huge wins for us helped by the main man, the COVID crusher, Brooks "Beastmode" O'Donnell. Let your CEO know he is doing great things, should get a massive raise, and is an invaluable resource."
Spotlight on Training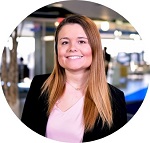 Kellie Courville, Senior Academy Facilitator, and Austin Redden, Academy Facilitator, both based in our HQ office, led internal sales training last week on how to paint a clear product picture for your sales prospects during a call. This is a skill we training all memoryBlue Academy participants in, but it merits ongoing attention for every SDR in the firm.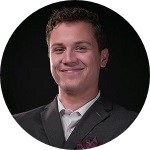 Specifically, our pair of Academy Instructors broke down the best techniques for this best practice including the priming statement, differentiation and the picture painting statement itself. As a group, they broke down previously recorded SDR prospect calls in order to personally witness all of these elements. Finally, they concluded the session with an activity geared towards helping them apply the lessons learned immediately to their daily outreach.
Lead Scores
These client-based lead scores last week stood out: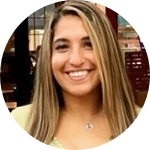 8/5/2020 – 10:30AM – 10/10 – Yasmin
"Great qualification prior to the call! Yasmin was able to secure time with three different people in multiple countries (US and India) who are the ultimate decision makers. The prospects were extremely engaged and asking lots of good questions within our time period."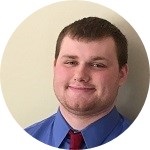 8/7/2020 – 2:28PM – 10/10 – Andrew
"Great conversation, right in our wheelhouse. Scheduling a follow-on call!!"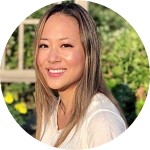 8/3/2020 – 1:30PM – 10/10 – Sydney
"This is the perfect candidate. He was on pause looking at EMNS since January when they were looking at Everbridge. They are at a point now where they can resume their search and Sydney's call into Steve was perfect timing."
How We Hired and Trained 195 SDRs in 2019
Don't miss our own Nimit Bhatt, Managing Director of Business Development and Strategic Partnerships, as he presents at the Tenbound Virtual Sales Development Conference on August 17, 2020, at 2:10PM (PT)/5:10PM (ET).
His session, titled "How We Hired and Trained 195 SDRs Coast-to-Coast in 2019," will reveal the secrets behind how memoryBlue unearthed, onboarded and trained 195 new SDRs across four offices and three time zones last year. Very few companies ever attempt something this bold in a single 12-month stretch, and it takes some very specific tactics and hiring strategies to pull it off.
Register right here (for free) to join his virtual session.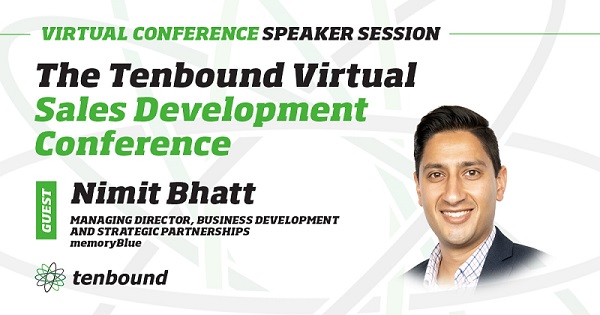 Kevin Harris is the Director of Marketing at memoryBlue. A seasoned professional with over 23 years of experience in public relations, marketing and content management, Kevin oversees all major internal and external communications programs for the firm. He holds a Bachelor of Science degree in Communications from James Madison University.