memoryBlue Insights – 8/17/2020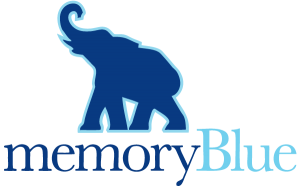 Below is the memoryBlue client bulletin, delivering sales development insights every Monday to our entire slate of high-tech partners. The updates span all five memoryBlue offices, encompassing 100+ sales development campaigns and 150+ SDRs working relentlessly to generate net new revenue for these businesses.
It may be hard to believe, but we have reached the mid-point of the third quarter and we are fast-approaching the end of the summer months. This is always an exciting and fruitful time for sales prospecting work.
Summer vacations and "out of office" messages are coming to a close, and we have seen a steady rise in a number of metrics related to this fact. We're anticipating a very productive second half of Q3 based on these positive signals.
Notable Numbers
Prospect connection rates across the business rose to 3.7% last week. That's the strongest weekly number since mid-June and it should continue to rise as we move out of the summer months. There has been a sequential rise in this number over the last three weeks, in particular.
The Academy NPS for our first of two August cohorts checked in at 80. We survey and measure the Net Promoter Score (NPS) for every single Academy cohort, and this group of 15 SDRs was our second highest score ever for a group with 10 more more participants. It's fantastic to see our Academy students emerging from this intensive sales boot camp fired up about what they just went through.
70.56% of all client-scored leads in August have received a rating of 7 or better (scale of 1-10). Sourcing high quality leads is consistently what our clients tell us matters the most when we start a new engagement. This metric tells us the overwhelming majority of our leads are hitting the bullseye so far this month.
Highlight of the Week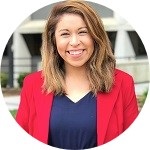 Jenn, an SDR based out of our HQ office, booked a significant meeting which ultimately paid off in a closed deal for her SLED-focused software client. The deal involved one of the largest cities her company targets and one they have been unable to crack in to up to this point.
They have indicated that this crucial deal should open the door for them to break into a number of other cities on their target list. Establishing a landing point in difficult markets and opening up the floodgates – that's precisely what we love to do for our high-tech partners!
Spotlight on Training
Last week marked the fourth session in our ongoing Management and Leadership course presented by Next Level Exchange. This training was especially insightful as our entire group focused on the importance of continuous coaching and the best ways to course correct when performance isn't meeting expectations.
Some of the important segments within the training included connecting the big picture dots with direct reports to aid in their motivation, coaching to both the short-term as well as the long-term, and coaching to the mindset by stressing the use of proactive language instead of reactive language. Each weekly training concludes with concrete "between session" work and a set of notes from the presenter our team can use to reinforce the prior lesson.
Lead Scores
Here are a few lead scores last week that got our attention: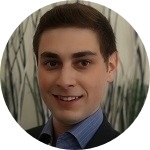 8/13/2020 – 4:37PM – 10/10 – Arthur
"Awesome lead! The lab isn't digital so there will be a learning curve, but they have a very compelling event (local competing lab shut down) which is why they need to go digital asap. Have more than enough volume to justify bringing in-house."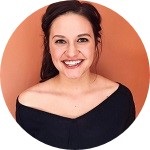 8/12/2020 – 3:01PM – 10/10 – Mae
"Great lead that might turn into two opportunities! Thanks, Mae!"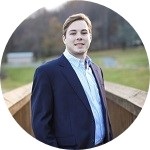 8/14/2020 – 8:17AM – 10/10 – Ben
"Exceptional net new – qualified with follow along activity."
Academy Focus on Hold Rates Pays Off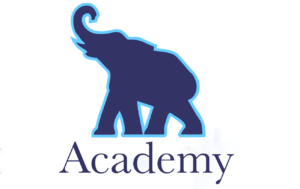 memoryBlue Academy trainers spent last week highly focused on the critical tactics SDRs must employ in order to get next steps meetings to occur (in other words, increasing the hold rate of the booked meetings).
The two July cohorts each had breakout sessions where they analyzed and discussed the follow up process to ensure that meetings occur, including best practices around outreach cadences. This focus led to some amazing results right off the bat.
Between the two cohorts, there were a combined 45 meetings occurred last week. Not only were these SDRs able to make sure they were occurring these previously booked meetings, but they were also able to secure a wide range of new meetings at the same time (with a combined 76 meetings between the two July cohorts). With all of these new tactics at their disposal, it will be exciting to see how their hold rate continues to grow in the coming weeks.
Kevin Harris is the Director of Marketing at memoryBlue. A seasoned professional with over 23 years of experience in public relations, marketing and content management, Kevin oversees all major internal and external communications programs for the firm. He holds a Bachelor of Science degree in Communications from James Madison University.