memoryBlue Insights – 8/31/2020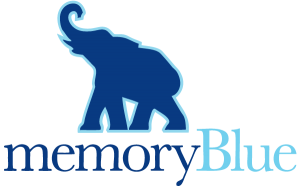 Below is the memoryBlue client bulletin, delivering sales development insights every Monday to our entire slate of high-tech partners. The updates span all five memoryBlue offices, encompassing 100+ sales development campaigns and 150+ SDRs working relentlessly to generate net new revenue for these businesses.
This past summer we welcomed a terrific group of interns across all of our offices. These undergrads fit right in to our company culture, received terrific exposure to the world of professional high tech sales and gained incredibly valuable experience with the SDR role itself.
In fact, the overwhelming majority of our interns have already accepted offers of full time employment with us once they graduate over the next year. We're thrilled that their positive summer made such a strong impact that they have chosen to launch a tech sales careers with us.
Notable Numbers
Prospect meeting hold rate in August is on track to close above 72.5%. This number would place it as the second best month of the year (behind only July) and is a strong indication that we're getting into conversations with the right prospects at the right time from a buyer's perspective.
Connection rate has been at or above 3.7% for two straight weeks. This marks the first time we have achieved this in back-to-back weeks since mid-June. This is another positive signal that the summer connectivity challenges have come to an end and we're primed for a strong finish to 2020.
Leads booked via email in August have captured an 8.20 average lead score. While we still produce the majority of our prospect leads by phone, the quality of our email-booked leads is shining through this month. That comes from reaching the right prospects but also from building out a strong email prospecting cadence that delivers value and prompts action.
Highlight of the Week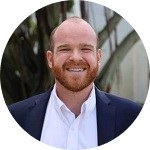 Jerry, an SDR based out of our HQ office, is putting on a lead booking display that is really turning heads. In fact, his work motivated two different contacts from his client to pass along their kudos and congratulations.
This always works best when we simply pass long the sentiment the way it was shared with us, so here is a snippet from one of these notes:
"I cannot speak highly enough of Jerry! I typically have to reach out to partners and bother them to take my meeting. Jerry proactively reached out to me upon entering my new role to set time to meet. Once we put a plan of action together, I was able to send over a lead list for Jerry to work off. I provided Jerry with the list last week on Tuesday and he has already set FOUR meetings! I wanted to make sure Jerry is being recognized for all his hard work during these tough times. I love his GRIND! A big thank you to Jerry and anyone behind the scenes coaching him up!"
Spotlight on Training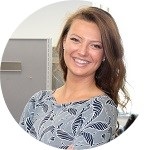 Ellie Miller, a Client Delivery Manager based out of our Boston office, led a company training last week focused on the art and science behind answering prospect questions during a sales call. Understanding why a prospect is asking a question is a very important step that determines how an SDR should answer it.
Ellie made sure our team gained a solid grasp on the ins and outs when it comes to prospect questioning, and she included a good grounding in the proper ways to structure a response once you've thought through the reasons for the question itself. Asking great questions is a major part of the SDR role, but learning the proper ways to respond to prospect questions is equally as vital.
Lead Scores
Here are some lead scores that stood out last week: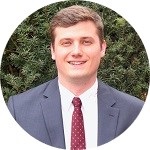 8/31/2020 – 10:23AM – 10/10 – Steve
"Steve caught Brian at the perfect time. Putting together his budget for early 2021 and wants to include additional email security. Great call!"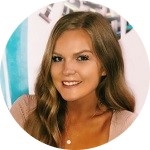 8/28/2020 – 1:05PM – 10/10 – Lexi
"Great contact and meeting that will move forward."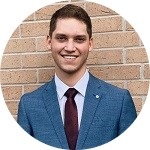 8/26/2020 – 12:46PM – 10/10 – Austin
"Austin surfaced up another BIG opportunity for us, this time with Arizona Public Service – the largest utility in Arizona and the largest nuclear energy arm in the United States. What was just a meeting with one prospect, grew into a meeting of 6 interested parties (and a future opportunity) Absolutely textbook play by Austin."
Catch Nimit Bhatt at ExecVision's Momentum
Our own Nimit Bhatt will join a lively panel session during EvecVision's Momentum 2020 virtual event next week to discuss tips and tricks designed to help sales teams decrease ramp time for new hires. The session takes place at 1PM ET on Thursday, Sep. 10 and promises to be a big hit during the two-day online conference.
For additional details and registration information, click here.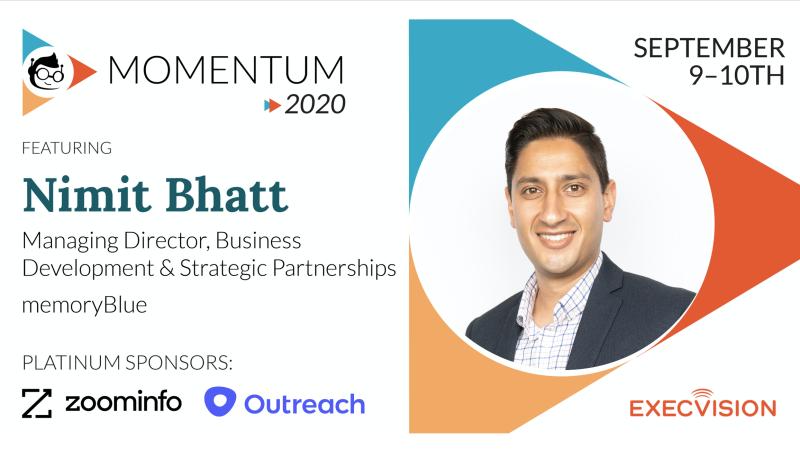 Kevin Harris is the Director of Marketing at memoryBlue. A seasoned professional with over 23 years of experience in public relations, marketing and content management, Kevin oversees all major internal and external communications programs for the firm. He holds a Bachelor of Science degree in Communications from James Madison University.