memoryBlue Insights – 9/21/2020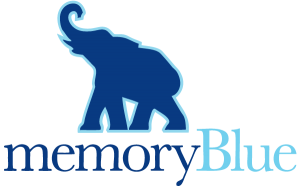 Below is the memoryBlue client bulletin, delivering sales development insights every Monday to our entire slate of high-tech partners. The updates span all five memoryBlue offices, encompassing 100+ sales development campaigns and 150+ SDRs working relentlessly to generate net new revenue for these businesses.
As Q3 comes to a close, we are experiencing a strong mix of both client campaign and individual talent growth. Punctuating this point on the talent side, we're on pace to have the largest all-time single month of overall inbound job applications this September based on total job submissions via our web site.
Drawing from a larger talent pool lets us continuously augment our staff with outstanding top-tier sales professionals. And finding and growing the best sales talent available does nothing but help our clients achieve their most aggressive revenue goals.
Notable Numbers
74.46% of leads scored last week received a 7 or better rating. A score of 10 is always our largest share of that overall number (roughly 33% of all leads), but this demonstrates continued top-to-bottom quality from the leads our team is surfacing.
Prospect connection rate moved up to 3.7%. That metric has risen each of the last two weeks, and it serves as a leading indicator we use to highlight to our team that we're calling the right prospects at the right time.
Leads booked over the phone averaged an 8.05 lead score last week, leading the way for lead quality among all channels (phone, email and LinkedIn). Email-based leads have held on to this top spot for several weeks in a row, but our SDRs generated a very strong set of scores for phone-based leads this past week.
Highlight of the Week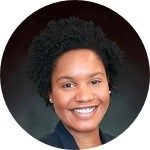 Client Delivery Manager Stacey Suggs and her team behind one of our crisis communication software clients is off to a blazing start within the first 112 days on the job. As a matter of fact, the squad has already stuffed $655K+ worth of new pipeline through the leads memoryBlue SDRs alone have generated.
The return on investment for this important campaign is already big, but it's going to be through the roof at this pace.
Spotlight on Training
memoryBlue alum and software sales executive Kendrick Trotter (Major Accounts Manager, Radware) joined our team this week for a dynamic fireside chat broadcast live via Zoom from Silicon Valley to all of our offices nationwide.
Moderated by Silicon Valley Managing Director Joe Reeves, Kendrick dispensed outstanding sales and career advice to our 150+ SDRs in a riveting session. This is one major advantage to building and maintaining a strong alumni network – our current staff never needs to look far in order to learn from the best in the business.
Lead Scores
The following client-based lead scores caught our eye last week: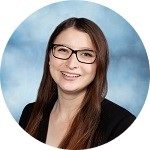 9/16/2020 – 2:00PM – 10/10 – Casey
"Casey continues to provide great leads with very detailed notes she provides after the calls. this is very helpful, and allows me to quickly respond with questions and answers."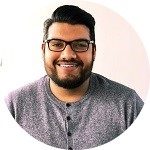 9/18/2020 – 12:53PM – 10/10 – Saif
"Revived a deal from last year for Connect. Next steps established, use case, budget and urgency are all there. Saif stuck with Joe after he missed the initial meeting due to an internal safety issue and got us rescheduled. Great job!"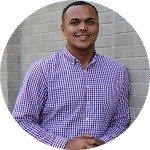 9/16/2020 – 3:22PM – 10/10 – Tyson
"Great opportunity for 10-12 DCFC stations in Texas. Its at the beginning stages but potentially a $300,000+ opportunity."
memoryBlue Academy Taps Podcast for Gains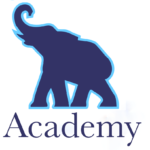 The sales trainers in our memoryBlue Academy program have called on the Tech Sales is for Hustlers podcast as a source of extra material for our current Academy cohorts.
In particular, we have sliced out a range of insightful soundbites from our 25 podcast episodes, each featuring a different highly successful memoryBlue alum, in order to highlight specific sales tactics, techniques and useful advice directly from these accomplished pros.
Giving these developing SDRs access to additional forms of training material like this helps them make rapid skill gains in a shorter period of time. And that enables them to, in turn, bring added value to their high-tech companies and clients much faster.
Everyone wins.
Kevin Harris is the Director of Marketing at memoryBlue. A seasoned professional with over 23 years of experience in public relations, marketing and content management, Kevin oversees all major internal and external communications programs for the firm. He holds a Bachelor of Science degree in Communications from James Madison University.