memoryBlue Insights – 9/8/2020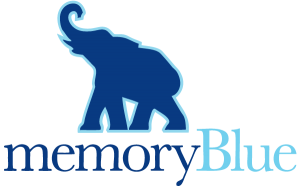 Below is the memoryBlue client bulletin, delivering sales development insights every Monday to our entire slate of high-tech partners. The updates span all five memoryBlue offices, encompassing 100+ sales development campaigns and 150+ SDRs working relentlessly to generate net new revenue for these businesses.
The opportunity and demand for hard-working, dedicated individuals to launch a high-tech sales career has never been better, and we're seeing this fact show up in our talent acquisition efforts.
In fact, we've experienced a virtual "boom" of new hires through the first two months of Q3. We have received job acceptances from over 40 new hires and September looks like it will be just as strong. That's an annualized pace of over 240 hires — which is a terrific sign for the entire high-tech sales industry.
Notable Numbers
Prospect conversion rate surged to 8.4% over the last three weeks. It has been three months since we've seen a stretch this strong when it comes to converting prospect conversations into next steps meetings. Earning more prospect "At Bats" is always an important goal, but when you get those chances, converting them into next steps meetings is critical.
72.58% of lead scores in the month of August were rated as a 7 or better (scale of 1-10) by the client. We strive to deliver exceptional 9s and 10s on this scale, but it's also important to make sure overall lead quality is high (not propped up by a couple top scores). Based on these metrics, it's fairly rare that we send over leads that don't achieve a solid to very high level of client satisfaction.
Meeting hold rate in August closed out at a whopping 74.5%. This is a follow-up to what we were looking at last week, and the numbers turned out even bigger than expected! This represents the single strongest month of the entire year when it comes to keeping booked prospect meetings on as scheduled.
Highlight of the Week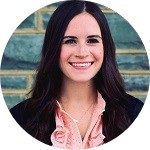 Erin, an SDR based out of our HQ office, received some amazing news from her client (a cyber-focused software company). In particular, meetings that she specifically sourced for the company have gone on to close to the tune of over $450K in new revenue!
Sometimes the work of an SDR can take a little while to payoff, especially if longer sales cycles are involved. In this case, however, Erin can see the direct fruits of her labor and she has an incredibly appreciative client soaking up these major wins. Great news as we look to build momentum at the end of Q3 and close the year on a roll!
Spotlight on Training
Tommy Gassman, the memoryBlue Director of Sales, led a company training last week on "rifle shot" emails. A top-tier email game is an area of constant focus and development for our team, and Tommy is certainly a Subject Matter Expert when it comes to all things sales prospecting emails.
In his training, Tommy walked the team through everything from the proper way to structure your notes to the best way to identify the prospect targets our SDRs should go after. The goal for these emails is to ensure that they are highly personalized, show immediate value and indicate a strong level of research was done prior to outreach (instead of simply duplicating a generic note sent to multiple individuals at once).
We're excited to see the entire staff put this excellent knowledge to major use as we close Q3 out this month!
Lead Scores
These client-based lead scores stood out last week: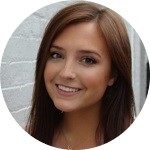 9/3/2020 – 5:15PM – 10/10 – Ryan
"Perfect meeting. Company was pre-FedRAMP and wants to build in GovCloud."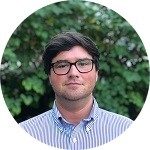 9/3/2020 – 2:12PM – 10/10 – Spencer
"Tom is exactly the kind of prospect that we're looking for – an influencer with connections and sway to the decision makers who control budget and choice of solutions. Thanks, Spencer!"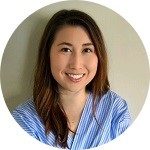 9/2/2020 – 2:02PM – 10/10 – Sarah
"Great opportunity that we hope we can turn into a sale."
August Academy Cohort Shines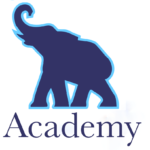 Our early August cohort, who started their boot camp on Aug. 3 and continues to progress in the Foundations portion of our signature Academy sales training program, authored a big week last week.
After working on some specific techniques designed to improve their meeting booking abilities, the collective group booked 64 meetings in the five business days available. This feat averaged out to four booked meetings per person, and was made even more impressive by the fact that this was a week headed into a major holiday.
It's clear this group of hustlers isn't settling for easy excuses when it comes to getting the job done right.
Kevin Harris is the Director of Marketing at memoryBlue. A seasoned professional with over 23 years of experience in public relations, marketing and content management, Kevin oversees all major internal and external communications programs for the firm. He holds a Bachelor of Science degree in Communications from James Madison University.