memoryBlue Insights – 10/5/2020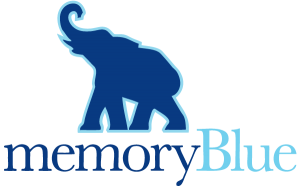 Below is the memoryBlue client bulletin, delivering sales development insights every Monday to our entire slate of high-tech partners. The updates span all five memoryBlue offices, encompassing 100+ sales development campaigns and 150+ SDRs working relentlessly to generate net new revenue for these businesses.
In honor of the Federal government's fiscal year end this past week, we're taking a closer look at our public sector work at memoryBlue. Federal, State and Local sales development campaigns have been a staple of our business for nearly a decade, and we have exciting plans to dramatically ramp up this area moving forward.
The statistics, highlights, and focus of this entire edition is on the campaigns within memoryBlue that operate and thrive in this important high-tech marketplace.
Notable Numbers
10.74% of all occurred leads in September were booked on behalf of our public sector clients. Successfully securing well-qualified leads at every level of the government is something that is an integral part of our business.
The average client-based lead score for all public sector leads occurring in the last year is an eye-popping 8.94. The average lead score company-wide in the same time period is close to 7.7. In fact, 68% of those public sector leads were scored a 10 (more than double the impressive company average of 33% for all leads).
We occurred over 1,000 public sector leads, as a business, in the last federal fiscal year. And that large number is going to rapidly expand in the coming year as we expand our service offering in this space. Our SDRs make strong connections at every single level of government, bringing our clients immense value and increased revenue.
Highlight of the Week
The internal sales team over at one of our big data clients focused on the public sector has an excellent chance to quickly close two important deals sent to them from the memoryBlue team. These deals come at the State/Local level and the client is ecstatic with the results.
In addition, one of our software clients focused on the Federal space closed their 20th Veteran Service Benefits opportunity surfaced by our sales development team. This is a long-standing partnership and the fruits of the mutually beneficial arrangement are significant, as evidenced by this news.
Spotlight on Training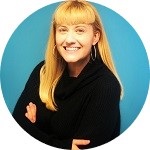 Client Delivery Manager Simone Comer, who leads a number of public sector campaigns from our DC-area HQ office, conducted a staff training last week focused on the ins and outs of assertiveness on sales prospect calls.
In particular, Simone spent time showing how to not let a prospect "bulldoze" SDRs during the course of a call. She also provided examples of being overly assertive, and tied it all together by playing actual call recordings in order to break down the key differences. Drilling these small details into prospect call approach strategy can lead to major increases in long-term results.
Lead Scores
These outstanding client-based lead scores occurred across our portfolio of public sector clients in the past month: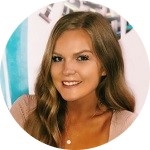 9/15/2020 – 7:32PM – 10/10 – Lexi
"Right title, immediately understood how GIS data could be used to support safer UAS flights."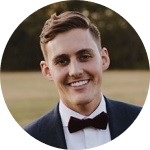 9/16/2020 – 4:10PM – 10/10 – Ryan
"USMC is an agency we would like to get more traction with and Ryan was able to get a meeting with a solid contact."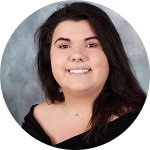 9/29/2020 – 5:26PM – 10/10 – Sotiria
"Dennis is a PMP at OPM and is interested in talking further about our product. He is going to provide our information to some other end users and asked me to follow up with him later this week/early next week."
We're poised to make some big announcements about our public sector efforts later this month. Stay tuned to hear more about these exciting developments.
Kevin Harris is the Director of Marketing at memoryBlue. A seasoned professional with over 23 years of experience in public relations, marketing and content management, Kevin oversees all major internal and external communications programs for the firm. He holds a Bachelor of Science degree in Communications from James Madison University.