It's a Boston Tech Party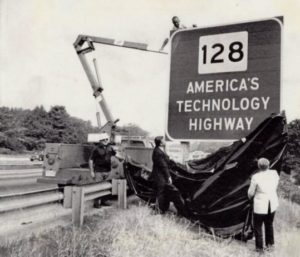 memoryBlue has landed in Boston! We have officially unlocked the doors and we're looking to give local businesses a major lift in sales development success.
But we're not showing up for this party empty handed. As we arrive, we want to pay fitting tribute to the city that brought the world Route 128 – America's Technology Highway. This famous stretch of road is widely recognized as the nation's original high-tech corridor. Business growth exploded along this major artery from the 1960s onward, often fueled by innovation originating from nearby MIT and Harvard University.
Enter the Sales Development Sweepstakes
To kick things off, we've launched the Boston Sales Development Sweepstakes. Any business headquartered within 50 miles of our new office in Waltham, MA (located directly off Route 128 at Exit 27 – Totten Pond Road) can enter to win 90 days of sales development service for free.
This is a prize valued at over $18,000 – and all you have to do is complete a quick entry form below (including your company name, your name and your email address).
The sweepstakes concludes on June 30th, 2019, and we'll pull one lucky winner from our entries.