3 Tips to Escape Student Loan Debt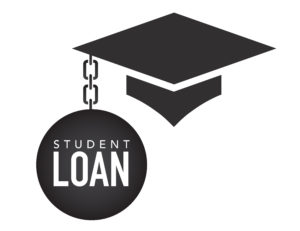 There's a famous scene movie fans and sci-fi buffs alike will recall from the original "Star Wars" film where the main characters (classic silver screen icons Luke Skywalker, Princess Leia, Han Solo and Chewbacca) are trapped in a huge trash compactor. When the walls of the compactor start closing in on them, they're left scrambling for their lives until robot hero R2D2 saves the day just in the nick of time.
Unfortunately, for over 44 million people in the U.S., student loan debt is ostensibly crushing them just like the walls of that trash compactor – except there's no movie miracle coming to bail them out.
According to the U.S. Federal Reserve, outstanding student loan debt reached $1.5 trillion in the first quarter of 2018. That staggering total means student loan debt now exceeds every other type of debt in the U.S. other than outstanding home mortgages – that includes credit card debt and auto loans.
And as this Forbes article points out, the largest demographic group affected by this loan debt crisis is the 29.1 million student loan borrowers under the age of 39. This group represents approximately 65% of all student loan borrowers and, as you would expect, is a segment filled with U.S. workers who are relatively early on (or just starting out) in their professional careers.
If you think all of this is bad news, it gets worse for more recent college grads. This Student Loan Hero  article, "A Look at the Shocking Student Loan Debt Statistics for 2018," asserts that the average student loan debt for Class of 2017 college graduates was $39,400, up 6% from the previous year.
The crisis is real and it's only getting bigger. Student loan debt and potential loan default brings with it a ton of negative consequences for those stuck in its grasp. From garnished wages to ruined credit, it's a brutal downward cycle that borrowers can't wait to escape.
So, what can you do if you're one of the millions of people stuck with massive student loan debt and you want to get out of the proverbial trash compactor as fast as possible?
These three tips below are practical and controllable ways to limit the damage of high balances and get free from draining student loan payments.
Tip #1: The Simplest Way to Save – Budgeting
This may be the most basic advice and a tried-and-true piece of knowledge your parents likely tried to bestow on you, but it still holds up today: spend less money every month than you bring in. Put more succinctly – plan out a personal budget.
Recent college grads, often used to sliding by on very little money during school, can sometimes find it intense to suddenly bring in real income every two weeks after starting their first post-grad job. But with that income comes real bill-paying responsibility which must be accounted for right away.
As the Quicken article "Budgeting for Beginner's" points out:
"Creating a budget simply means measuring and spending your money in a way that ensures your basic needs – food, shelter, electricity, insurance, etc. – are met every month, while hopefully leaving enough to fulfill your wants: cable TV, Internet service, Little League fees, whatever. Creating a budget, in short, helps you spend responsibly and achieve your financial goals, not to mention eliminating stress."
Be intentional about what you must spend every single month and make sure student loan payments are included front and center in the accounting of mandatory bills. If you're able to spend less than you make, consider applying some of that extra cash towards your loan balance instead of going on a spree with your "nice-to-have" list.
Tip #2: Find a Rare Employer Willing to Help
A small segment of employers – including memoryBlue – are responding to the mounting problem in a tangible way by offering student loan payback assistance benefits to employees. With as many as 70% of recent college graduates facing some measure of student loan debt, this benefit can be as helpful to early-stage job-seekers as anything else in a compensation package.
memoryBlue will pay up to $100 per month towards employees' student loans. This critical help is just what our employees need, in many cases, to get over the hump and shorten the loan payback process. Alternatively, with the average student loan minimum monthly payment hovering around $50-100, new hires can simply let memoryBlue handle their loan payments throughout their tenure while they focus on saving or paying other important living costs.
As this example shows (offered in a CNBC article, "Hundreds of companies are now paying off their employees' student loans,"), if someone has a student loan balance of $26,500 on a 10-year repayment term with a 4% interest rate, a $100 a month contribution from his or her employer would free them from their debt three years earlier.
As memoryBlue CoFounder and Managing Partner Chris Corcoran puts it:
"We want to be on the leading edge when it comes to offering our staff benefits they can truly use. We have a large share of employees that face the student loan crunch every single month, and we don't want them to face it alone."
But new or soon-to-be college grads will need to search hard for employers that offer such a benefit. According to the Society for Human Resource Management, only about 4% of employers currently administer this benefit within their companies.

Tip #3: Land a Job with Uncapped Earnings
Ambitious or entrepreneurial job-seekers facing student loan debt might consider a career path where the earnings of employees are determined in large part by their own, direct, personal success. This is more commonly referred to as jobs (or job categories) where workers "bet on themselves" so to speak.
These jobs and careers offer individuals a chance to earn larger sums of money earlier in their careers, which would make student loan payback easier (since this would theoretically coincide with a stage of life when bills and financial responsibilities are generally lower than they are in mid-life).
Examples of careers where this can be possible include real estate professionals (realtors, mortgage loan officers, etc), self-owned businesses or professional high-tech sales (another area where memoryBlue can help – see how quickly our alumni achieve massive financial success in a short time period right here).
Workers who succeed in these types of jobs will accumulate the resources they need to extinguish their outstanding student loan debt much quicker than their potentially slow-advancing peers who choose more traditional career paths.
To learn more about the benefits of working at memoryBlue and view our open jobs, check out our Careers section right now.
Kevin Harris is the Director of Marketing at memoryBlue. A seasoned professional with over 23 years of experience in public relations, marketing and content management, Kevin oversees all major internal and external communications programs for the firm. He holds a Bachelor of Science degree in Communications from James Madison University.