memoryBlue Direct Placement: Closing the SDR Supply Gap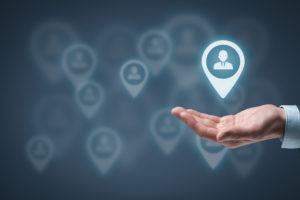 It's a great time to be in the market for a new job.
According to the latest information from the U.S. Bureau of Labor Statistics, the unemployment rate in 2019 is hovering between 3.6% and 4% through the first half of the year. Those are the lowest rates observed in this country in over a decade.
But for job seekers entering the tech labor market, the news is even better. Reports like this one, from CompTIA (one of the world's leading tech associations), place that rate as low as 1.3% for technology-based workers.
Tech-based companies are hiring like crazy and many of them are in extreme growth mode. This means something else is certain: these companies require strong sales functions in order to compete and win in the marketplace. At an even more granular level, sales development activities must be aggressive and conducted by Sales Development Representatives (SDRs) who know how to produce results.
Running the final math on this equation (based on the current state of affairs), finding and hiring SDRs has become one of the most important, and difficult, tasks facing nearly every single technology company in the U.S. at this very moment.
Nobody is immune to the challenge, yet the largest companies sway early-stage sales talent into open SDR roles based on promises of above-average compensation and great brand recognition. These businesses will still experience high turnover in the SDR role – according to The Bridge Group's 2018 "Sales Development Metrics and Compensation Report" average turnover for this position sits at 18 months (a steady decline from the 30+ months seen back in 2010). But they survive it by wearing everyone else out with their big wallets.
This SDR recruitment strategy is somewhat effective for large players, although they still have such a voracious appetite for sales talent that even they aren't fully free of the challenge. But the way those big fish overcome it is certainly not a solution mid-sized (or smaller) tech firms in growth mode can employ. These companies are competing in a very tight SDR labor market against competitors with deep pockets while having limited (or no) brand recognition themselves.
So where can growth-oriented tech companies (of all sizes) go in order to close the critical SDR talent gap and finally put an end to this seemingly unsolvable problem? It turns out the very best bet is through a low-risk, high-upside solution built by a company providing the tech marketplace with top-tier SDRs for over 17 years.
The solution is memoryBlue Direct Placement – the smartest way to confidently hire top SDR talent.
What is memoryBlue Direct Placement?
Our latest service offering is simply a better way to hire SDRs. As a company, we hire close to 300 SDRs annually across our four office locations. That's nearly an SDR per day all year long! Finding, hiring and developing SDR talent is a core strength of our business. Now we're letting the public tap in to the resources of our world-class talent team specifically trained to find high-potential SDRs in order to close this gap.
memoryBlue Direct Placement brings scores of early-stage professional sales talent right to our client's doorstep in a refined, low-risk way.
Here's how it works:
Our talent experts meet with a client to gain a strong understanding of the specific needs for the available SDR role(s). We work closely to understand the business, pertinent internal sales development goals and anything else that will aid in our search process.
Using a wide variety of techniques and strategies, we rapidly (and continuously) uncover a strong pool of uniquely qualified candidates.
We interview these individuals personally and administer a multi-dimensional assessment to ensure they have the aptitude and attitude to succeed in professional sales.
We put together only the best talent and send these candidates through to the next stage.
Our clients interview and assess each candidate using their own internal talent acquisition process.
The client decides who makes the best fit for the business and conducts a normal employment offer and hiring routine.
The process continues until open positions are filled with strong SDRs ready to make a tangible difference to the bottom line.
But perfecting the search and delivery of top SDR talent alone isn't enough. What truly distinguishes our program is a set of very specific benefits added to the top of this well-oiled talent delivery machine designed with the client, and the client only, in mind.
Additional Benefits and Unique Elements
The practice of using direct placement services to fill open roles carries an element of risk for hiring companies. Costs are typically handled up front and require between 15-25% of the final base salary to be paid out as compensation for the firm placing the candidates.
That can end up being a significant amount of money up front for a new hire, especially if they end up leaving the business (for any reason) in a short period of time. Those up front costs, combined with the volatility of the SDR role, can make normal direct placement practices feel too risky.
This is specifically why we've tailored our pricing structure and additional benefits in such a way as to dramatically reduce these risks and give businesses who can't afford to waste money on hiring misses a big break:
Low-Risk Compensation Structure: memoryBlue Direct Placement charges clients a mere 2% of the final base salary for the SDR on a monthly basis. The fee stops if the SDR leaves the business for any reason, and it is capped at 12 months maximum.
Contingency Only: We operate this service on contingency only, getting paid only when we create happy marriages, so to speak. We want our clients to be completely satisfied with the service and only pay when it works perfectly.
Negotiation Assistance: memoryBlue often plays the role of neutral third party adviser during compensation negotiations. We know exactly what the market rates are for these roles and we're uniquely suited to help both parties reach reasonable decisions. Our clients and candidates both tell us this is incredibly helpful and completely removes the uneasiness that can hover over salary discussions.
Traditional Payment Methods Available: If a client is more familiar and comfortable with the traditional direct placement payment model (up front costs), we are flexible and will design a structure that suits those needs.
A Focused Approach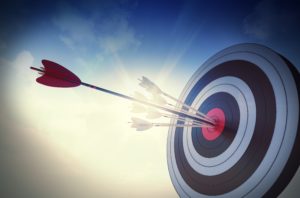 The memoryBlue Direct Placement service is dedicated specifically to the SDR role in the high-tech space. We know these candidates well and our talent team has a keen grasp of the types of people who succeed in this role. We hire 25 SDRs every single month and interview hundreds more. We've produced scores of highly successful alumni who are making big waves in professional high-tech sales, and every single one of them launched their careers as an SDR with memoryBlue. We know exactly how to find the high-tech sales superstars of tomorrow.
Most direct placement firms that work in the professional sales space only take on clients looking for more experienced, senior sales roles. We prefer to focus on a segment of the market other placement firms can't, or won't, address because this is a market we are experts in. The pain of finding and hiring competent SDRs is a critical challenge that is widespread throughout the entire tech ecosystem. With memoryBlue Direct Placement, that challenge is solved once and for all.
If your business is looking for immediate help filling an open SDR position, please contact us right now.
Kevin Harris is the Director of Marketing at memoryBlue. A seasoned professional with over 23 years of experience in public relations, marketing and content management, Kevin oversees all major internal and external communications programs for the firm. He holds a Bachelor of Science degree in Communications from James Madison University.