The memoryBlue Phenom Award: A Starring Role Right Off the Bat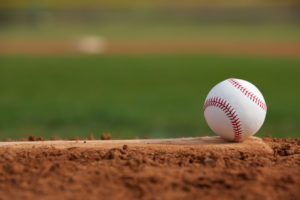 Major League Baseball is set to crown a champion in the next two weeks as the 2019 World Series takes center stage in the sports universe. This year the Fall Classic features the dominant Houston Astros and a red-hot Washington Nationals squad. Both teams have sensational players up and down their respective rosters, but the brightest stars shine on the pitching mound.
Of special note, Houston traces much of their season-long success to the dominance of power pitcher Gerrit Cole. On the other side, Washington relies heavily on long-time ace and top-tier playoff performer Stephen Strasburg.
Cole was the first overall draft pick (first pick, first round) by the Pittsburgh Pirates back in 2011. He debuted in the majors just two short years later and won his first four career starts. That's how you make an immediate impact!
On the other side, Strasburg was also the first overall draft pick by the Washington Nationals in 2009. He debuted in the big leagues the next season (very rare!) on June 8, 2010. All he did was strike out a then franchise-record 14 batters in a dominant winning performance. The sporting world was so hyped for his debut that it was informally dubbed "Stras-mas" and the big right-handed pitcher delivered in a huge way.
Both athletes were considered complete phenoms when they arrived on the scene in baseball years ago.
What is a phenom? It's an individual who shows a great deal of skill and promise right away. Someone who has extraordinary ability and is built to set the world on fire quickly.
Just like these top athletes, memoryBlue perpetually elevates outstanding sales talent into the high-tech marketplace year after year. And just like these two high-achievers, our alumni don't wait around to put big wins on the board. We're proud to usher 40-50 professional sales phenoms into our alumni ranks every single year!
And now we're going to recognize the fastest starter of them all from this outstanding group.
In honor of the hustlers who get after it right from the opening bell, we're thrilled to unveil our latest alumni program – The memoryBlue Phenom Award!
What is the memoryBlue Phenom Award?
Getting off to a fast start is wired into the DNA of all memoryBlue employees. We love hiring future sales stars who are hungry for immediate success. In fact, this type of enthusiastic, "eager to win now" personality is something we actively look for during our interview process.
The memoryBlue Phenom Award recognizes and rewards the recent memoryBlue alum who is off to the fastest start since departing our halls. The guidelines for entry are straightforward and the grand prize is large:
Only memoryBlue alumni in good standing who departed the firm on or after 7/1/2017 are eligible for this award.
The application is online, quick and easy – simply tell us your 2-3 biggest accomplishments since leaving memoryBlue.
The winner receives a $2,500 paid vacation and the right to take part in our Alumni of the Year Ceremony this December!
All applications must be submitted by 11/8/2019.
The winner will be selected out of a group of announced Finalists. This individual will be chosen by a combination of former Alumni of the Year honorees and an open People's Choice poll.
The winner will be announced no later than 12/6/2019.
Fast Out of the Gate
Our annual Alumni of the Year competition is dedicated to finding the former memoryBlue hustler who had an MVP-type sales year. But those MVP years don't always happen immediately. For the Phenom Award, we're specifically interested in finding the alum who has jumped out of our starting gate quickly.
History tells us that our alumni don't wait too long to make big waves. Glance at our Career Infographic, built on data collected from over 200 memoryBlue alumni, and you'll see how our former elephants rapidly ascend to big earnings in high-tech sales.
In fact, 67% of our alumni experience an earnings year of over $150,000 just five short years after their time with us! That's not just rapid sales success, that's breathtaking.
A phenom is rare and worth celebrating. It's not easy to achieve massive success in anything, but it's even tougher to do it right off the bat. We're excited to show the world what our newest alumni can accomplish quickly!
And there's one more thing we're certain of – the 2019 memoryBlue Phenom Award recipient has already become the ace of their sales staff in a short period of time.
Kevin Harris is the Director of Marketing at memoryBlue. A seasoned professional with over 23 years of experience in public relations, marketing and content management, Kevin oversees all major internal and external communications programs for the firm. He holds a Bachelor of Science degree in Communications from James Madison University.