Congratulations to Aaron Bravo – 2019 Phenom Award Winner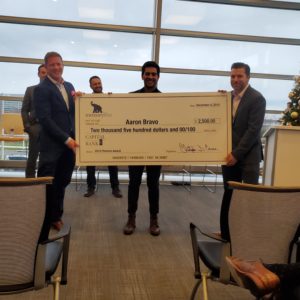 Aaron Bravo (Field Software Sales Specialist, Motorola Solutions) beat out a sensational group of Finalists to capture the inaugural memoryBlue Phenom Award. This honor recognizes and rewards the recent alum who is off to the fastest start since departing our halls.
Aaron earns a $2,500 paid vacation and he has captured a spot in company history.
We received close to 50 stellar applications for this year's award! Narrowing the well-qualified field to three finalists was an incredibly difficult job. However, the individuals selected for this honor accumulated professional sales accomplishments that stood above the pack.
The three finalists for the inaugural 2019 memoryBlue Phenom Award were: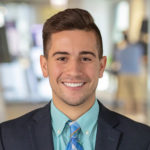 Aaron Bravo: Field Software Sales Specialist, Motorola Solutions (WINNER)
memoryBlue Exit Year: 2017
Office: Austin
Finalist Packet: Aaron Bravo
Aaron has been promoted two times in two years since leaving memoryBlue and has grown from an inside sales rep to a field rep with a larger territory base than anyone in the software enterprise of Motorola. He now oversees a team of five people, two of which are doing a lead generation role similar to the SDR role at MemoryBlue. Aaron was poached from his prior inside sales role at Motorola directly by the VP of Software Enterprise to become a solution field specialist, a role where he is the youngest individual on the team by 20 years.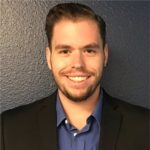 Joey Sorenson: Account Executive, ManagedMethods
memoryBlue Exit Year: 2018
Office: Austin
Finalist Packet: Joey Sorenson
Joey Sorenson elevated into a Delivery Manager role during his time at memoryBlue, showing leadership at an early stage. Since departing the firm just over one year ago, he has become a full-cycle, inside/outside sales closer. He was the first AE on the staff at this current company, where he helps mentor peers, refine the company sales process and author proof-of-concept procedures for three subsequent AEs who have joined the team.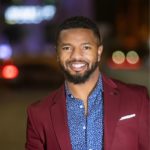 Kendrick Trotter: Associate Regional Sales Manager (Major Accounts), Radware
memoryBlue Exit Year: 2017
Office: Silicon Valley
Finalist Packet: Kendrick Trotter
Kendrick was hired by his client (Agari) in the Fall of 2017, where he made an immediate impact. After crushing his numbers that quarter, he was named "SDR of the Year" at their Sales Kick-Off Event in 2018. He parlayed that success into a closing role, where he set the world on fire (hitting for over 114% of his quota) and landed a spot in President's Club. In the Spring of 2019, he accepted a new role at Radware, where he assists in managing major accounts in the West (including heavy-weights like eBay, Workday, Salesforce, and Twitter). Aside from keeping those big tech players happy, he also has responsibility to find/close net new business.
Congratulations to all three Finalists, all of our incredibly well-qualified applicants and to Aaron for his outstanding win!
What is the Phenom Award?
Getting off to a fast start is nothing new to memoryBlue employees. We continuously hire future sales stars who aren't interested in waiting around for success – they go out and make it happen now!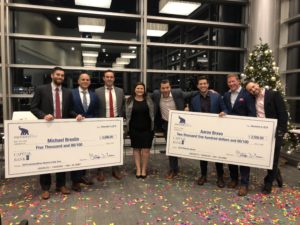 As these pros elevate their careers and ascend into our alumni ranks, the relentless drive to succeed only increases. Even better, most of these dedicated pros make a major difference in their new roles right away!
In honor of hustlers who make a name for themselves quickly, our newest alumni competition is titled – the memoryBlue Phenom Award!
This program takes place on an annual basis in Q4 and culminates when we announce the winner during our Alumni of the Year Ceremony in December.
How It Works
For the 2019 program, only memoryBlue alumni in good standing who departed the firm on or after 7/1/2017 were eligible to apply.
The winner receives a $2,500 paid vacation and the right to take part in our Alumni of the Year Ceremony.
The winner is chosen by a combination of former Alumni of the Year honorees and an open People's Choice poll.
Racing Ahead
While the overall Alumni of the Year competition annually recognizes the alum who puts together an unmatched year in professional sales, the Phenom Award honors the individual who is off to the hottest career start.
History is filled with the names of professional athletes who took their respective sports by storm early on. Future NFL Hall of Fame players like Marcus Allen and Barry Sanders, MLB greats like Cal Ripken Jr. and Derek Jeter, or NBA legends such as Michael Jordan and Larry Bird each jumped out to sensational career starts and never looked back.
The memoryBlue Phenom Award is our nod to the recent former elephants who are thundering to the head of the pack quickly!