memoryBlue Insights – 4/27/2020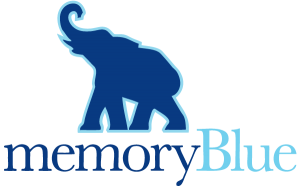 Below is the memoryBlue client bulletin, delivering sales development insights every Monday to our entire slate of high-tech partners. The updates span all five memoryBlue offices, encompassing 100+ sales development campaigns and 150+ SDRs working relentlessly to generate net new revenue for these businesses.
Last week, we showed the uptick we are seeing in prospect talk time. The good news is this leading indicator has transitioned into a rise in our conversion rates, as well as our meeting hold rates.
A larger number of our prospect conversations are leading to booked meetings and, based on direct client feedback via lead scoring, the quality of those meetings is strong.
Notable Numbers
Meeting hold rate jumped up 6.6% last week compared to the weekly average since 3/1. As businesses settle in to the "new normal" state, this rate is returning to the typical levels we experienced in January/February, prior to Covid-19.
76% of our leads were scored as 7 or better last week. This is up from the 71.4% level over the last 1,000 leads. Lead quality continues to rise as our SDRs refine their target lists and get into conversations with the right people.
Conversion rate of CWPs to booked leads is up 25% the last two weeks compared to prior month. This metric continues to surge, and indicates sound messaging and prospects that are increasingly willing to consider new solutions during this time.
Highlight of the Week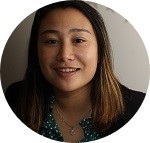 Earlier this month, we publicly announced the winner of our Denver Sales Development Sweepstakes: FortyNorth Security. And while our Denver office was prepping to kick off this 90-day campaign, the winner of our Boston Sweepstakes last summer was basking in the light of a fantastic new closed deal (north of $40k) sourced courtesy of Boston-based SDR Emily.
This partnership is a shining example of a win-win deal, as that client continues to see strong results long after extending their initial free 90-day campaign this past Fall.
Spotlight on Training
Last week Max, based out of our HQ location, held a staff training on best practices for conducting sales development while working at home. Max noted a wide range of environmental and work station setup strategies SDRs should employ to maximize their chances at sales success on the phones.
These strategies include small details such as the value of continuing to stand during call blitzes (with a stand-up desk that all memoryBlue SDRs have been provided) and helpful tips around the best ways to generate energy when you're temporarily removed from our high-octane office sales floor.
Lead Scores
The memoryBlue Lead Scoring Program revealed another round of quality leads last week. Some of the notable comments included: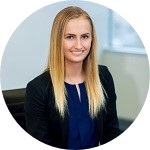 4/20/2020 – 10:48AM – 10/10 – Abby
"Great setup for the meeting! Looking forward to more."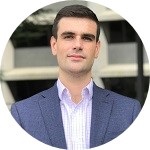 4/22/2020 – 1:39PM – 10/10 – Will
"Perfect target…healthcare focused PE firm. Meeting with the VP who is the right role/level within the firm."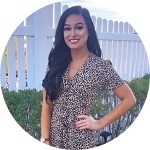 4/21/2020 – 8:41PM – 10/10 – Haley
"Really great job setting up this meeting and helping us position our cloud offering!"
Additional Resources Available
This week we launched a new page on the memoryBlue Web site housing a wide variety of great video content. Nimit Bhatt, our Managing Director of Business Development, periodically conducts short-form interviews with sales leaders who offer strategic advice and insight that we package up and call The Sales Minute with Nimit.
In addition to those quick videos, Nimit hosts several longer-form Webinars that go into greater detail around a broad range of sales topics.
Please feel free to check out the full lineup here. All of the sessions are packed with useful tips and important concepts beneficial to every member of a sales team.
Kevin Harris is the Director of Marketing at memoryBlue. A seasoned professional with over 23 years of experience in public relations, marketing and content management, Kevin oversees all major internal and external communications programs for the firm. He holds a Bachelor of Science degree in Communications from James Madison University.