memoryBlue Insights – 6/15/2020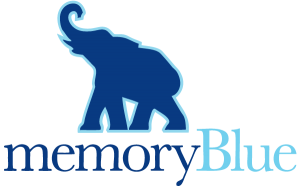 Below is the memoryBlue client bulletin, delivering sales development insights every Monday to our entire slate of high-tech partners. The updates span all five memoryBlue offices, encompassing 100+ sales development campaigns and 150+ SDRs working relentlessly to generate net new revenue for these businesses.
We're eyeing a return to in-office business operations this month as June progresses. In fact, our Denver and Austin offices have resumed in-person operations and the other locations are actively plotting out return timelines.
As strong as our SDR teams have performed during the work-from-home situation, everyone is looking forward to the energetic buzz created on our sales floors.
Notable Numbers
49.6% of client-scored leads last week were rated a 9 or 10. Earning a top quality lead score from a client means our team is hitting the mark on surfacing the right meetings. There are course correction opportunities in every lead score, but keeping an eye on our percentage of the very best scores is an important performance indicator for the team.
After a brief dip into the low 7% range the prior two weeks, conversion rate jumped up to 7.9% last week. May was strong, as noted last week, so it's a positive sign to see June looking similar after a brief, small dip at the start of the month.
We have had 63.6% of our client surveys completed so far in Q2. This up from a 56.6% mark in Q1. Conducting regular client surveys is an important feedback mechanism for our sales development campaigns and partnerships. Please be on the lookout for these important surveys and take advantage of the opportunity to let us know what we're doing well as well as what could use some improvement.
Highlight of the Week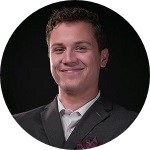 Austin Redden, an SDR based out of our HQ office, scored some solid client feedback on an initial booked lead for a new client campaign recently. In these instances, we prefer to let the client comments sent over to our delivery team speak for themselves:
"Hi Everyone, just wanted to take a couple of minutes to provide some feedback on how today's WebEx went. I was very impressed with the entire process, from internal communication to customer history to the actual meeting, everything was top-shelf. Here are some observations:
Austin did an excellent job of prequalifying the client and making a smooth transition at the start of the call.
The customer brief provided was a great way for me to quickly gain insight into the company and the client(s) on the call.
The information and demo covered on the call resonated with the customer. He brought real life use cases to the discussion.
Once again I was very pleased with the overall experience and am very appreciative for all the efforts of everybody here."
Spotlight on Training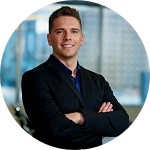 Joe Reeves, Managing Director of the memoryBlue Silicon Valley office, led a dynamic training this past week focused on the proper technique for leaving sales prospect voicemails. This very practical tactic is an all-too-often overlooked practice in sales prospecting efforts.
Adding voicemails to a sales outreach campaign is vital, but there are some specific elements SDRs need to remain focused on when leaving the message itself. Our team took notes, asked good questions and advanced their skills incrementally.
Lead Scores
Here are a few recent client-based lead scores that set the bar high: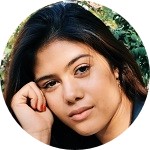 6/10/2020 – 10:43AM – 10/10 – Amanda
"Great conversation with what seems like a very solid prospect. Amanda did a great job!"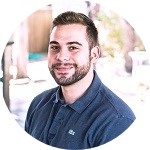 6/12/2020 – 9:43AM – 10/10 – Pete
"This was a great connection that Pete made through LinkedIn. It was a great first meeting and hopefully will lead to a demo."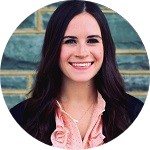 6/9/2020 – 2:36PM – 10/10 – Erin
"Lenovo is a great prospect and Igor understood the value prop. Looking to get a demo set up in the next two weeks."
Check Out the Tech Sales is for Hustlers Podcast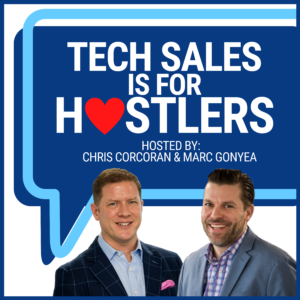 We launched a podcast earlier this year called, "Tech Sales is for Hustlers." Each week, company CoFounders Chris Corcoran and Marc Gonyea sit down with a memoryBlue alum to trace their unique path to high-tech sales success. Each of these alumni launched their careers with us, and they have progressed on to key sales positions and leadership roles across a wide range of tech industries.
Every episode is packed with valuable career and sales lessons everyone can find benefit from. We strongly encourage our current SDRs to subscribe and we use a number of episodes as teaching tools through the memoryBlue Academy sales training experience.
You can find Tech Sales is for Hustlers on Apple, Spotify, Stitcher or almost anywhere else you go for your podcasts. Every episode, as well as background information on each guest, is also available right on our site.
Kevin Harris is the Director of Marketing at memoryBlue. A seasoned professional with over 23 years of experience in public relations, marketing and content management, Kevin oversees all major internal and external communications programs for the firm. He holds a Bachelor of Science degree in Communications from James Madison University.