memoryBlue Insights – 9/14/2020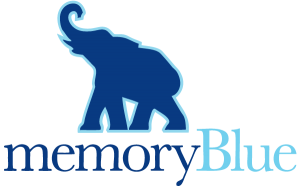 Below is the memoryBlue client bulletin, delivering sales development insights every Monday to our entire slate of high-tech partners. The updates span all five memoryBlue offices, encompassing 100+ sales development campaigns and 150+ SDRs working relentlessly to generate net new revenue for these businesses.
This month we are kicking off our 2nd annual memoryBlue Phenom alumni awards competition. This event is designed to unearth the alum who is off to the very best high-tech sales career start after leaving our halls within the last two years.
Last year the inaugural competition featured over 50 applicants and three fantastic Finalists competing for the $2,500 dream vacation grand prize. Aaron Bravo (Field Sales Executive, Motorola Solutions) captured the title, but the number of highly qualified applicants simply blew us away.
One thing we know for a fact: our alumni don't waste any time making a big impact as they move on from their days at memoryBlue.
Notable Numbers
The average client-based lead score checked in at 8.14 last week. This beats the 7.7 rolling average over the last 1,000 submitted scores and shows an encouraging upward trend in overall lead quality.
Prospect conversion rate went up to 3.5%. After dipping to the low 3s for a week, the staff bounced back and converted more CWPs into booked next steps meetings this past week.
Client NPS survey completion stands at 42.3% in Q3. This is well below our company goal of getting this metric to 90% or better. Collecting this detailed feedback is critically important to our entire leadership team, and we encourage our clients to be as thorough as possible when completing survey responses as simply another communications channel designed to keep campaigns running smoothly.
Highlight of the Week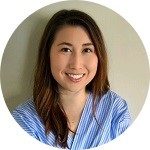 Sarah, an SDR based out of our HQ office, opened up some brand new doors for one of our clients, prompting them to send over a very appreciative email.
The somewhat unexpected meeting was set with a public agency, and the positive outcome "opened their eyes" to a range of exciting new options in the Federal space. One of the many valuable elements we pride ourselves on is the ability to test markets on behalf of our clients that can lead to an entirely new sector of growth for the company. This is exactly how that scenario can unfold under the right circumstances.
Spotlight on Training

We had a pair of recent SDR-led training sessions for the team and each event brought something new to the table. Abby, an SDR working out of our Denver office, put together a fantastic training focused on the importance of building a series of professional habits you can rely on every single day. These activities include regularly reviewing best sales practices, setting up a daily game plan, meticulously studying and critiquing your own calls and establishing a routine communication interval with your clients.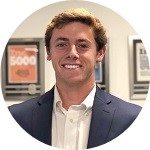 In addition to Abby's training, Zach, an SDR based in our HQ office, revealed the "secret sauce" behind a very tailored, personalized cadence he runs through LinkedIn to connect with highly valuable prospects. He uses LinkedIn strategically to make an initial outreach call warmer, and he frequently opens doors to busy executives who otherwise might not field cold calls.
Lead Scores
Here are a few lead scores that caught our attention last week: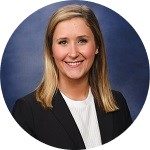 9/11/2020 – 4:24PM – 10/10 – Allyson
"Good meeting, good fit. Member of the Architecture team working on a new project."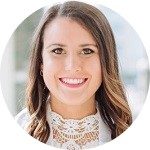 9/8/2020 – 11:53AM – 10/10 – Emma
"Great fit, they have a current project for this type of solution, and it was the right contact. Really well done!"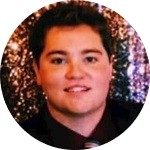 9/8/2020 – 11:26AM – 10/10 – Jonathan
"Jon did a fantastic job navigating within the organization to get a "hall pass" from the CTO. This allowed us to have a meaningful conversation with the Help Desk Manager. We gained a ton of information and will be able to tailor a demo to their needs thanks to Jon's ability to get a green light from the CTO. Well done Jon! Proud of you!"
Tech Sales is for Hustlers Crosses 3,000 Downloads
The memoryBlue podcast hit a memorable milestone in September, smashing the 3,000 downloads threshold less than six months in to our new media foray. Weekly episodes feature company Co-founders Marc Gonyea and Chris Corcoran sitting down with different memoryBlue alumni to go "behind the scenes" on their respective high-tech sales career paths.
The podcast places a spotlight on the highly motivated, talented individuals we specifically seek out when bringing new SDRs into the firm. Through the unique professional journeys these sales pros offer, we view this venture as an audio billboard built to demonstrate just how rewarding a career in high-tech sales can be.
The podcast is available on Apple iTunes, Spotify, Stitcher and virtually every other platform where podcasts appear.
Learn more about it and give a listen today.
Kevin Harris is the Director of Marketing at memoryBlue. A seasoned professional with over 23 years of experience in public relations, marketing and content management, Kevin oversees all major internal and external communications programs for the firm. He holds a Bachelor of Science degree in Communications from James Madison University.