Shaping the Future of Technology Sales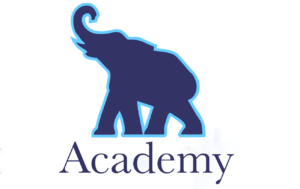 Turning individuals with raw potential into thriving, productive sales professionals takes the right sales development leadership and training. When the process is done well, it is time-intensive and requires continuous guidance from sales experts while individuals are immersed in a high-energy sales environment.
After decades of experience successfully training and launching the careers of hundreds of highly accomplished sales professionals, we have gathered our proven strategies, methods and educational practices together in one place:
The memoryBlue Academy – a total training solution for the modern sales development professional.
The Academy Difference
memoryBlue Academy teaches participants the fundamentals of sales development and all aspects of a lead generation role, regardless of their level of professional experience or background. The course kicks off with a two-day intensive "boot camp" session followed by a six-week ongoing educational program. This is the educational program every single memoryBlue SDR undergoes at the outset of their tenure.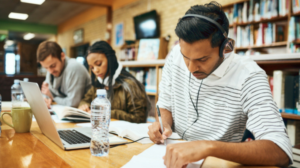 Every individual has a different learning style. As such, we've incorporated a wide range of activities into the curriculum including: reading assignments, classroom-style sessions (remote connectivity is fine), visual aids, call recordings, self-paced learning activities, and more inside the program.
The course is divided into a series of building block tutorial sessions, each of which builds on lessons learned in prior sessions. Some tutorials cover core sales strategies while others focus on executing the tactical aspects of the role. This structured learning approach, with repetition and a steady flow of information, yields the highest results. The resulting tangible skill growth enables SDRs to successfully execute a diverse set of sales activities in a very short time.
Course sessions include (but are not limited to):
All-encompassing intro to professional high-tech sales
List building strategies
Sales prospecting tool competency (Zoominfo, Sales Navigator, DiscoverOrg, DialSource, and more)
Developing a personal brand
General business acumen
Sales-specific skill-building such as:

Effective questioning
Effective sales emails
How to handle objections
Listening 101
Working with gatekeepers
What You Get
For a flat $1,500 per-person tuition, SDRs receive:
Full enrollment in an instructor-led two-day "boot camp" and a six-week comprehensive training course
Activities and exercises to reinforce learning with personalized, specific feedback on progress
A comprehensive SDR "Playbook" designed to act as a textbook during the class and a valuable resource which can be used for reference after the course concludes
Private 1-on-1 coaching sessions with a well-qualified sales development instructor