Episode 26: Sohale Razmjou – The Godfather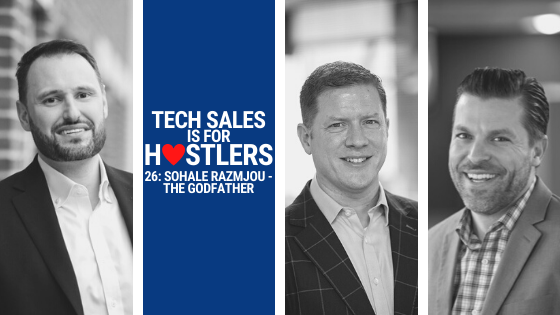 Whether you've been in the conference room named after him, worked on his client campaign, or seen him work directly out of the memoryBlue offices on occasion, you probably know the man, the myth, the Godfather, Sohale Razmjou.
Sohale began his journey with memoryBlue when he was the third employee ever back in 2005. Since then he has gone through the complete memoryBlue lifecycle. He became a successful SDR, arose to alumni status after getting hired out by his client, referred in new talent, became the inaugural Alumni of the Year winner (2015),  became a client and has even hired out other memoryBlue alums through the Rising Stars program. Today, Sohale is a Federal Director at Blackwood.
On this episode of Tech Sales is for Hustlers, Sohale recounts his start at memoryBlue when he was the third employee ever, the importance of networking, the differences between commercial and federal sales, and the vivid stories he took part in which helped make the company what it is today.
Additional Details
Name: Sohale Razmjou
Title: Federal Director
Company: Blackwood
Exit Year from memoryBlue: 2006
Months at memoryBlue: 16
Alumni Path: Hired Out