Alumni Benefit: Hire memoryBlue Rising Stars for Free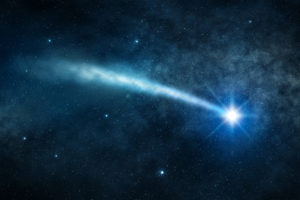 It's no secret that membership in the memoryBlue alumni network is an exclusive honor reserved for over 315 highly accomplished sales professionals. For the past two decades, memoryBlue has consistently helped launch the careers of talented individuals who are making their mark in multiple spaces within high-tech.
Our alumni proudly wear our name on their back as they scale increasingly larger mountaintops throughout their professional journey. They maintain close ties with one another and frequently utilize the memoryBlue network to leverage everything from new job opportunities to advantageous business partnerships.
This vast network is a dynamic and lasting benefit for our tightly knit community. But we want to go a step farther and actively reward this special group with another tangible benefit.
That is why we now officially invite every single memoryBlue alum to hire our Rising Stars completely free of charge. This is a potentially $12,000 savings — but the value extends well beyond the dollars involved.
Why It Matters
Many of our alumni are facing the very same challenges, now as sales hiring managers, that they personally helped solve as SDRs when they launched their career with us. And for alumni who are not in this position, a large number work for companies facing the exact same sales talent shortages we help our clients solve.
The Rising Stars program is a unique outplacement service for our current, well-trained sales development professionals. Most of the individuals that work on our client campaigns are under contract for a specified amount of time (typically 12 – 18 months). Once the SDR's contract expires, he or she may wish to explore various new career opportunities.
Through Rising Stars, we pair these hustlers with high-tech firms hungry for the vital skills these pros maintain. While we do keep hiring fees extremely reasonable for companies participating in the program, there is still a cost involved. Participating firms pay $500 per month for a maximum of 24 months, although we cap these fees if the individual parts ways with the hiring company for any reason.
Helping our carefully trained, rapidly ascending SDRs land great new sales jobs once they are ready for a new challenge is a core part of the overall mission at memoryBlue. On the other side of the equation, our alumni can feel confident recommending that their company hire these strong sales professionals to fill open sales positions.
memoryBlue alumni know exactly the type of person we hire, train and unleash into the market very well. It's a little like looking at an earlier-stage version of themselves.
Ambassadors for the Business
We believe every single memoryBlue employee and member of our alumni group represents our brand in the business world. Our extended alumni family is comprised of high-motor, overachievers committed to pushing their businesses to greater heights. We've facilitated alumni hiring from our current employee ranks time and time again to great success, so we know this model benefits everyone involved.
But most importantly, we believe a thriving alumni network draws value from staying connected with memoryBlue and with one another.
This offer expresses that belief and provides direct assistance solving a major business challenge. memoryBlue Rising Stars will continue to emerge from each of our four offices located across the country. This program is a great way to confidently fill crucial sales roles no matter where your business resides.
Even if you don't happen to be part of the memoryBlue alumni network, hiring through this program is still a great idea. Likewise, if you would like us to tailor a specific sales talent search to your business needs, we can do that, too.
This sensational deal is just one of many great benefits we offer memoryBlue alumni. To see more details on all of our alumni benefits, visit our dedicated page here.
Kevin Harris is the Director of Marketing at memoryBlue. A seasoned professional with over 23 years of experience in public relations, marketing and content management, Kevin oversees all major internal and external communications programs for the firm. He holds a Bachelor of Science degree in Communications from James Madison University.