Episode 32: Conal Jaeger – The Glue Guy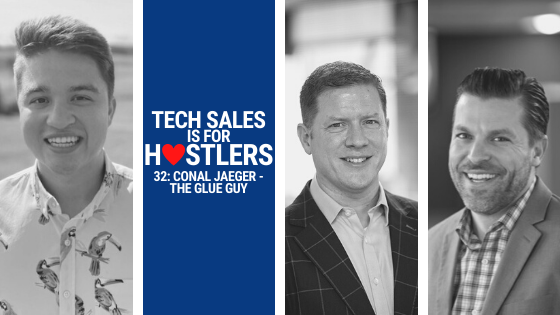 We're kicking off our five-part 2020 Phenom Finalists podcast series with the one and only Conal Jaeger. Conal was a veteran at memoryBlue with his tenure running for 19 strong months before moving on to his next sales destination. Today he's managing full sales cycles as a Sales Development Executive at Gartner.
A glue guy is a person who keeps the team focused on the task at hand and ensures that everyone sticks together through rough times. Conal has always been the glue guy in every team he's been on, and you'll see why when you listen to him discuss his sales journey.
On this episode of Tech Sales is for Hustlers, Conal shares the vital importance of list building, how to navigate your way into a closing role, and he breaks down what good company culture means to him.
Additional Details
Name: Conal Jaeger
Title: Sales Development Executive
Company: Gartner
Exit Year from memoryBlue: 2018
Months at memoryBlue: 19
Alumni Path: Tour Completion