How To Get Real-Time Feedback on SDR Generated Sales Opportunities at Scale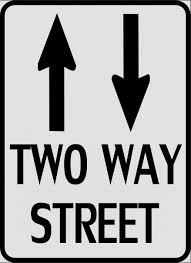 Would you attempt to drive a car that had no glass windshield, no windows, no mirrors, no blinkers and no other means of seeing the road at all? Talk about flying blind! While many of us fancy ourselves to be risk-takers, doing something like this looks more like insanity than anything else. Operating a motor vehicle built like that would almost surely result in a total crash – sooner or later (my vote is sooner).
No, if we're interested in getting where we want to go as a driver, we rely on constant feedback (from all of those above-mentioned mechanisms) to make sure we stay on the road and get to our destination safely.
The same thing holds true in the relationship between Sales Development Representatives (SDRs) and the sales executives responsible for closing deals.
This year we decided to seriously apply this constant feedback principle to our sales lead generation campaigns. The impetus for the change was simple – a client satisfaction survey discovered that a whopping 82% of our clients preferred a higher quality sales lead over simply getting a larger quantity of leads.
Unfortunately, we had developed no easy, ongoing mechanism to find out directly from the closing sales executives we support if the quality of our leads was meeting their needs.
What follows here is a step-by-step guide on how we created our Lead Scoring Survey program designed to bring our SDRs closer to our clients' sales executives responsible for driving and ultimately closing the leads.  If you're considering something similar for your company, perhaps this model can help.
Building the 'Ship
After laying out the need for something that would strengthen client relationships, we focused on creating a program that would garner feedback directly from the closing sales reps we were supporting. The following factors were paramount during the program design phase:
Feedback needed to be extremely easy and painless for the closing rep to provide.
The survey mechanism needed to feed results straight into Salesforce (our CRM).
Everything had to be mobile-friendly and automated.
Enter GetFeedback. Their simple and customizable survey functions allowed us to build something quickly, tie-in results straight to Salesforce and even add some simple branded touches. The design also needed to be clean. We planned to send this survey to every closing rep our team supports, each and every time a sales meeting occurred that one of our almost 80 SDRs set-up for them. With that large SDR team supporting a universe of close to 150 closing reps dispersed across more than 75 companies, things had the potential to get messy in a hurry! If the design or usage was overly complicated, we would risk the closing reps quickly ignoring this golden feedback opportunity.
Here's what we settled on:
The use of our company logo as the buttons on the ratings scale is an example of the personal touches possible with GetFeedback. And while we also included a "free response" area for comments about the lead, the logo-scale survey is at the heart of the design.
Take that Instrument and Play It!
Okay, so you can't "play" a survey instrument – but next we took some steps to use what we built and make it sing. First, we announced the program to all the closing sales executives we support through a variety of means (via email, weekly one-on-one sessions, new client kick-off meetings, etc). We gave it a lot of fanfare and made sure everyone knew what a positive impact this program could create.
Second, we incentivized adoption by creating a monthly rewards contest – every single time a closing rep completes a lead scoring survey, he or she gets one entry in an ongoing drawing. Every month we pick four winners from this pool that each get a $250 gift card to the restaurant of his or her choice! Not too shabby for simply filling out something that takes less than 5 minutes to complete.
The data generated from these surveys is ingested directly into Salesforce and our Sales Operations team has full reporting capability based on this client feedback. We track lead scores by client, sales executive, and SDR, and we're obsessed with ensuring that our average scores stay high. The average lead score for the past quarter is close to 8 on a scale of 1-10.  75% of our scores are "7" or better (all-time) and our percentage of "10" scores is by far the highest of all possible scores (we receive that top score 36% of the time).
Finally, we monitor the percentage of leads that actually receive scoring on a weekly basis in order to keep driving adoption both with the SDR teams and with the closing reps. For the first several months of the program, we were seeing 25-35% adoption rates from the reps we support. They seemed interested in the program when we spoke with them about it, but there appeared to be significant room for improved participation. In response, we mounted a campaign to our SDR teams focused on increasing this number.
Namely:
We started regularly reporting all of our 11 SDR Managers' response rates and lead scoring averages for their supported closing reps to our internal management team.
We created a simple flyer to be shared with all stakeholders which promoted the mutual benefits of the program.
We encouraged each SDR Manager to make the program a focus in all regular stakeholder interactions.
In short, we made it a routine focal point of our team activities. Within weeks, we successfully raised adoption rates to over 50% (and they're still climbing)!
These things have all given the program "punch" and added to our corporate culture in a number of ways. We foster SDR accountability by having every single lead score sent out to the entire company (over 100 people) as they come in. Good or bad, everyone is held accountable to their scores and the feedback they receive from the closing reps. And when an SDR lands a great score, their Managers routinely call company-wide attention to it and showcase the "win" for the team.
Rough feedback was tough to hear at first, but the team learned to embrace it as a great way to "course correct" if it looks like they're going down the wrong path during lead generation activities.
Below are examples of both strong, and missed-the-mark, lead score results. All of the scores have value to the SDRs and provide opportunities for learning or positive reinforcement:
The scores and comments make excellent discussion points as our SDR teams meet with the closing reps they support on a regular basis. When results are strong, the closing rep is happy and we know our work is going in the right direction. If results are lower than expected, there is a valuable chance to identify problems quickly and correct them without losing more time.
Enjoy the Two-Way Street
No matter what industry or space your business operates in, gathering feedback should occupy a top spot on your short-list of ongoing projects. As a result of this program, the closing reps we support have become more engaged and they serve as co-pilots in our mutual success. The lead scores are a source of pride within our SDR teams and they serve as true conversation drivers for every sales campaign stakeholder.
Securing real-time feedback (both positive and negative) will ultimately help your business win in the long-run. If you celebrate the big wins and embrace the small losses as learning opportunities, both your SDRs and the closing reps they support will come out ahead.
This seems like a much better option than crashing that windowless car into the woods right at the start of your journey.
To learn more about the memoryBlue Lead Scoring Survey program or to inquire about having us build something similar for your business, contact us today!
Kevin Harris is the Director of Marketing at memoryBlue. A seasoned professional with over 23 years of experience in public relations, marketing and content management, Kevin oversees all major internal and external communications programs for the firm. He holds a Bachelor of Science degree in Communications from James Madison University.