A Fully Immersive Sales Development Training Experience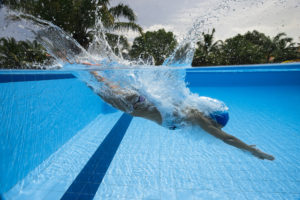 What does it mean to truly immerse yourself in something? Some of the most famous, world-renowned actors and actresses in the history of Hollywood – for example – embrace a style known as Method Acting in order to emphatically and authentically become a character. By using this intense learning style, an individual spends weeks, months or even years sinking into every aspect of an upcoming role before filming begins.
When done well, that level of preparation leads to results which can be so astonishing that we couldn't imagine anyone else other than THAT actor or actress as the character portrayed on screen (think Jack Nicholson as the unapologetic marine officer Col. Nathan R. Jessep in "A Few Good Men" or Meryl Streep in her turn as extreme fashion magazine editor Miranda Priestly in "The Devil Wears Prada").
In that vein, aspiring early-stage sales pros interested in building a highly successful sales career the right way should consider doing something very similar. Picking an initial job based on the product or service being sold is a good first step. And evaluating the sales-specific training offered in that role is another important move.
But there may be no better way to start a career than to be fully immersed in a rich, dynamic, sales-focused environment. A place where the profession of sales is studied, practiced, improved upon and sharpened repeatedly under the watchful eye of experienced managers and leaders.
This is the way every single new SDR hire at memoryBlue starts their sales career, and now it's a career-defining opening move that we're making available to SDRs everywhere.
We call it our Total Immersion Sales Development Program. And it's an experience for new or promising SDRs unlike any other.
The Total Immersion Sales Development Program
Turning individuals with raw potential into thriving, productive sales professionals takes the right sales development leadership and training. When the process is done well, it is time-intensive and requires continuous guidance from sales experts while being fully embedded in a high-energy sales environment.
memoryBlue helps businesses turn lagging in-house sales development personnel into well-trained revenue generators through our Total Immersion Sales Development Program. SDRs taking part in this unique opportunity at memoryBlue receive comprehensive sales training, proven coaching techniques, and continuous guidance all while being held accountable by seasoned managers in order to produce at a high level.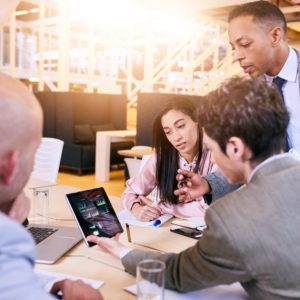 They are treated like "one of our own" and get mentored by the same effective techniques we practice with our staff. From call reviews to one-on-one huddles, SDRs work to build strengths, identify improvement opportunities, and make incremental changes in their sales skills.
The time we devote to each individual team member leads to dramatic skill and mindset improvements that will pay dividends for any business employing their services. The program also features weekly, instructor-led classroom-style training which is comprehensive and includes a rigorous reading regimen covering both classic and cutting-edge sales materials. Bad habits, a very common occurrence for SDRs who start their careers without solid, sales-specific training, get shattered and replaced by skills proven to work. This program builds on techniques learned so that SDRs sequentially acquire the practical knowledge they can use to genuinely succeed in the role – not just perform wrote sales activities which produce no results.
Additional Benefits and Unique Elements
This program is designed to specifically help businesses find a turnkey partner that provides expert-level SDR guidance and training. Professional sales is not for the faint of heart, so it's important to give SDRs a high-energy environment surrounded by a group of peers striving for the same goals. This is motivating and inspirational, two critical components of our immersion experience.
In addition, the program offers a few other core benefits:
Guidance from Dedicated Sales Development Leaders: SDRs receive one-on-one care and attention from a dedicated memoryBlue Delivery Manager. These experienced sales development leaders are responsible for ensuring your SDRs hit key performance metrics daily through a variety of methods.
Location Flexibility: Enrollees in the Total Sales Development Immersion Program have the option to participate remotely (from their office) or directly in our office, on our high-energy sales floor (highly recommended). When SDRs participate from our office, they live the experience in a tangible way. Sitting shoulder to shoulder with their peers, picking up tips and effective tactics in real-time, refining messaging and technique perpetually, all while observing the continuously updated sales leaderboards lighting up across the room as team members chalk up win after win.
Cutting Edge Sales Acceleration Tools: The best sales pros should be armed with the best sales technology available. We've invested heavily in best-in-class tools so that SDRs can focus on what really matters: the craft of professional selling. This includes a top-tier CRM, feature-rich power dialing solutions, in-house gamification software and monitors, a wide range of access to the best prospecting database tools, and much more.
Total Access to the memoryBlue Academy: Our intensive Sales Development Fundamentals Training program spans six weeks and focuses on the full lifecycle of the SDR role. The Academy is a collaborative, instructor-led environment that consists of a wide range of educational activities in a carefully constructed curriculum including: reading assignments, classroom-style sessions (remote connectivity is available), visual aids, recordings, self-paced learning activities, and interactions with other SDRs (cohort members) in the program.

The course is divided into a series of building block tutorial sessions, each of which builds on lessons learned in prior sessions. Some tutorials cover core sales strategies while others focus on executing the tactical aspects of the role.
This structured learning approach, with repetition and a steady flow of information, yields the highest results. This creates tangible skill growth that enables SDRs to successfully execute a diverse set of sales activities in a very short time.
We keep the pricing incredibly simple for this package, as well: $1,000/week (six-week minimum commitment) per SDR. The cost-covering investment is minor, but the projected payoff is massive.
Playing the Long Game
There's an old saying in professional baseball that says you can't win a division in April (the traditional start of a lengthy six-month Major League Baseball season), but you can lose one. The implication is crystal clear: getting off to a good start is incredibly important.
Sales pros who experience the Total Immersion Sales Development Program are launching, or course-correcting, their careers in the very best way possible. The fundamental sales lessons absorbed through the memoryBlue Academy, combined with the meticulous management and guidance received from an experienced sales leader, create a powerful 1-2 punch for these SDRs.
This solution frees businesses to focus on improving product or service offerings, while we focus on enabling core sales development personnel to deliver the revenue generating impact companies need to grow and thrive.
To learn more about the memoryBlue Total Immersion Sales Development Program or the memoryBlue Academy, and to enroll right now, contact us today. Spots are filling up fast!
Kevin Harris is the Director of Marketing at memoryBlue. A seasoned professional with over 23 years of experience in public relations, marketing and content management, Kevin oversees all major internal and external communications programs for the firm. He holds a Bachelor of Science degree in Communications from James Madison University.