Women and Tech Sales Make a Perfect Match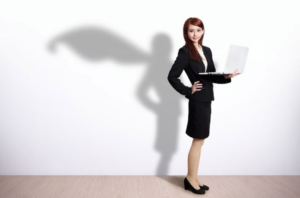 When the word "sales" is brought up, what first comes to mind? Perhaps you picture a man hustling to close a major deal, or a man speaking aggressively over the phone to a potential customer. But how often does a woman, doing the same thing, pop up in your mind? I'll even admit, as a woman, it's not frequent. Let's face it, sales has historically been a male-dominated industry.
Today, women represent more than half of the U.S. workforce. However, according to the data shared in this piece from Mashable, that mix drops to roughly 25% within the high-tech sales industry. The percentage moves even lower, to an alarming 12%, when looking only at sales management or leadership roles.
"When women get stuck, corporate America gets stuck." –Sheryl Sandberg, COO of Facebook and founder of LeanIn.org
Little do women know that working in high-tech sales is a rewarding experience, and that the industry needs them to stay afloat. Tech companies are realizing that greater gender diversity results in better business performance, and contributes to a stable workforce.
Whether you're a soon-to-be graduate, or are considering a career transition, the thought of a male-dominated environment should not be a factor in your decision – nor should it even steer you away.
If you are a woman who likes the idea of a good competition and making a positive impact on not only yourself, but an entire industry, I suggest you take high-tech sales into serious consideration.
Why We're Needed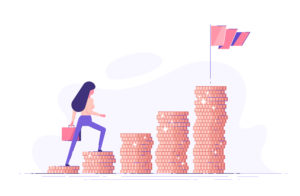 The alarming low percentage of women in the tech industry indicates that it's not performing to its full potential. This industry is changing rapidly, and women are more adaptable to change than men. Women bring diversity, and diversity brings stabilization, and a promising reputation to the sales environment.
According to this article on Salesforce's Quotable site, citing a CEB Global report titled, "Gaining the Talent Advantage," women typically remain in their roles for at least one year longer than their male coworkers. This impacts not only the costs associated in turnover, but it can affect overall company performance, not to mention fielding a sales staff with deep accrual of institutional knowledge.
Women are changing the stereotypes associated with sales. As consumers become more aware of the "slimy sales tactics" often affiliated with men, women have a great opportunity to shift that perception with their personalities in a way that comes naturally to many of them.
"The notion that a good salesperson has to be pushy, aggressive, and have a don't-take-no-for-an-answer mentality not only implicitly excludes many women, but it's also dated and bad for business, especially in tech sales." – Jordan Leonard, Writer for Inside.Lever
Having a new, adopted perception of a "good salesperson" by paying attention to detail, building a relationship, and obtaining emotional intelligence is more valued than the ABC (Always Be Closing) strategy. It creates trust, honest feedback, and an honorable image. Since women are more likely to naturally adopt these strategies over their male counterparts, it is a fresh, personal take on the industry, and to the consumers' eye.
Sales is not just about closing the deal and pumping up your paycheck. Men tend to be more 'money hungry' than women, which can create the wrong mindset in how you should be speaking with sales prospects. It is about the journey that requires relationship-building skills – allowing women to connect with real people.
Females typically possess more emotional intelligence than males. It is a mindset that allows us to listen, consider and thoughtfully respond to sales prospects – connecting them with a viable solution or speaking plainly if the fit isn't right.
This approach creates fewer barriers to closing deals by meeting prospects where they are, and not forcing them down a specific path.
Adopting the Right Qualities to Stand-Out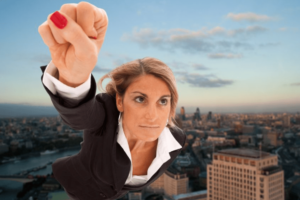 Approaching a male-dominated environment sounds intimidating and can be stressful at times. However, adopting the right qualities to push you to your limit will make you stand out in this kind of industry.
Below are some of the things I have found consistently keep me in the right frame of mind for professional high-tech sales:
Never question if you belong. Entering a male-dominated environment with confidence, along with having that right attitude, will prepare you mentally for success. Women don't need to seek validation from other individuals. Successful women are confident in their experience, education and strategies. On top of that, they understand that there is always room for growth.
Don't seek attention, or praise, every time you hit a goal. Be humble first and foremost. Take a measure of satisfaction from great accomplishments, but don't wait for others to recognize your sales successes. Being in the tech industry means that there are many steps in the sales cycle. There will be more than one challenge ahead of you, so begin to focus on the next step or, better yet, the next sales prospect.
Don't take "No" personally. Being more used to expressing emotions, I have noticed that women tend to take a "No" in sales a bit too hard. When experiencing a push back or rejection, whether it's from the prospect or one of your colleagues, successful women take it as a learning experience. They go back to find out what caused the result, work on the best path to fix it, and seek to prevent it from happening again. It builds character – a critical trait to have in the high-tech sales industry.
Be competitive and learn to love the competition itself. Personally, nothing motivates me more than not just reaching a goal, but crushing one. Whether it is a personal goal or business goal, any finish line that makes you push yourself to your best will show.
In high-tech sales, what matters is giving it your all until there are no other possible options. From a woman's perspective, it will take more of a push to standout in this industry, but it is important to embrace competition.
Don't get left behind or shy away from it! You will have an impact, regardless of your gender, if you keep those thoughts top of mind.
If you are considering a career in high-tech sales, I strongly encourage you to take the jump. In the sales profession, you are in control of your earning potential, and you'll be bringing much needed diversity to your sales team.
memoryBlue is hiring across all four of our offices and we can help you launch a fantastic career in high-tech sales right now. Get started today!