Making an Impact in Our New Northeast Neighborhood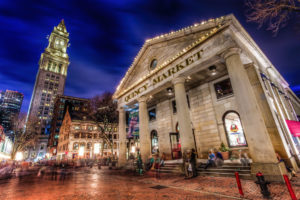 Being a good, local business neighbor is a priority for every memoryBlue location.
When the fourth memoryBlue office opened in Boston last May, our main goal was to rapidly add value throughout the surrounding high-tech community.
The city boasts an incredibly strong technology business sector and the challenge was to weave ourselves into that existing tapestry. Boston isn't just any town when it comes to the high-tech marketplace.
That's precisely why we landed in Boston with a flourish by giving away our sales development services completely free of charge through the Boston Sales Development Sweepstakes.
The contest ran for six full weeks and was a massive hit. The offer allowed any company within 50 miles of our new Waltham (MA) location to get in the mix and over 150 local companies entered to win. We even offered several ways for businesses to earn additional drawing entries, including social media sharing contests and referral rewards.
When the dust cleared and the grand prize winner was randomly selected, local company Verndale won it all.
Best of all, that "luck of the draw" moment paved the way for a beautiful business partnership.
Inside the Partnership: Verndale and memoryBlue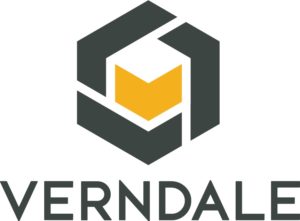 Verndale is a customer experience agency that works with marketing and technology leaders. The company designs and builds digital experiences that aim to bring businesses and their customers closer together.
In business since 1998, the company calls South Boston home and is led by CEO and Co-Founder Chris Pisapia.
Verndale launched their sales development campaign with memoryBlue after winning the Boston Sales Development Sweepstakes in July 2019. The efforts have been run (naturally) from the newly opened Boston office.
Led by Managing Director Jeremy Wood and Client Delivery Manager Tiffany Tong, the campaign produced strong results over the initial three months of work. In fact, the results were so solid that Verndale quickly extended the engagement well past the initial terms.
"We were looking to really immerse ourselves in the fabric of the local tech community when we opened the Boston office," explained Wood. "And Verndale has been a terrific partner right from the start."
The partnership made such a quick, positive impression on the Verndale management team that they even referred in additional new business to memoryBlue, as well as served as a reference for another company considering a similar sales development engagement.
The memoryBlue Boston office is growing quickly as a result of the success seen by local clients like Verndale. Launching initially with three SDRs led by Wood last May, the location was bursting at the seams by late August. This rapid expansion created a need to double the number of available desks in the office just three months after the official opening. Today the memoryBlue Boston office has over 20 active sales professionals and two Client Delivery Managers helping Wood steer the ship.
That type of real growth only happens when you deliver on your business promises. And it also means there are more career opportunities for local aspiring sales professionals.
"The idea of our tech clients using locally sourced sales talent as a growth engine is a cornerstone philosophy at memoryBlue," said Wood. "We're gaining recruiting traction with a wide range of Boston-area colleges and universities as we continuously seek to find and hire tomorrow's high-tech sales stars. Our model works best when we unearth local talent and, ultimately, place it in the nearby marketplace."
Moving Forward
The successful joint venture between Verndale and memoryBlue is a pattern we aim to repeat in the first quarter of 2020. The fifth memoryBlue office opened recently in Denver, CO, and we're making the same big statement out West that we did in Boston.
This week marked the launch of the Denver Sales Development Sweepstakes and the rewards for winning are immense. Any business located within 90 miles of the new memoryBlue downtown Denver office has an opportunity to win 90 days of sales development service for free.
This is a prize valued at over $18,000. The sweepstakes is under way and entries are open until 11:59pm on March 31, 2020.
We'll pull one lucky winner from our entries in early April and announce the winner live on our social media channels. If there is any doubt as to just how beneficial winning a contest like this can be, the Verndale and memoryBlue partnership in Boston provides a reliable blueprint for success.
This is a golden opportunity to turbo-charge the sales efforts for local high-tech businesses.
Don't have a business presence in Denver? Learn how memoryBlue helps high-tech firms all over the country grow through a full spectrum of sales development service offerings by heading over to our Sales Services section right now.
Kevin Harris is the Director of Marketing at memoryBlue. A seasoned professional with over 23 years of experience in public relations, marketing and content management, Kevin oversees all major internal and external communications programs for the firm. He holds a Bachelor of Science degree in Communications from James Madison University.