How We Help Our Clients
The memoryBlue Direct Hire service is dedicated to inside sales roles in the high-tech space, with a special emphasis on the SDR role. Our latest service offering is simply a better way to hire sales professionals.
As a company, we hire close to 300 SDRs annually across our five office locations. That's nearly an SDR per day all year long! Finding, hiring and developing sales talent is a core strength of our business.
Now we're letting the public tap in to the resources of our world-class talent team specifically trained to find high-potential SDRs in order to close this gap.
Our Process
The practice of using direct placement services to fill open roles carries an element of risk for hiring companies. Costs are typically handled up front and require between 15-25% of the final base salary to be paid out as compensation for the firm placing the candidates.
Those costs can end up being a major gamble with a new hire, especially if they end up leaving the business (for any reason) in a short period of time. The up front expense, combined with the volatility of sales roles, can make typical direct placement models feel too risky.
This is why we've tailored our Direct Hire pricing structure and benefits in such a way as to dramatically reduce these risks and give businesses more security in the process:
1-Year Performance Guarantee: memoryBlue Direct Hire charges clients a mere 2% of the final base salary for placed candidates paid on a monthly basis. The fee stops if the SDR leaves the business for any reason, and it is capped at 12 months maximum.
0% Interest Financing: We operate this service on a contingency basis, getting paid only when we create a match. And by spreading payments out over 12 months with no up front costs, our model is extremely cash flow friendly.
Traditional Payment Methods Available: If a client is more comfortable with a traditional direct placement payment model (up front fees), we are flexible and will design a structure that suits those needs.
Get Started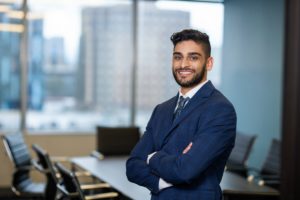 The pain of finding and hiring strong sales professionals is a critical challenge that is widespread and getting worse. Our clients trust us to deliver a stream of talent that addresses this issue and helps them build high-performing sales teams.
Let us fill your sales talent needs and keep your business focused on the things it does best.