Episode 25: Aaron Bravo – Mr. Phenom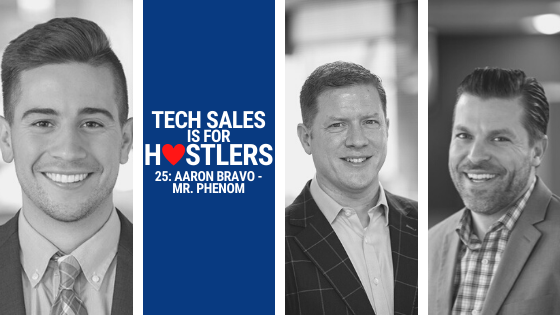 Last year memoryBlue launched the inaugural Phenom Award. The honor is reserved for a recent alum who is off to a fast start since departing memoryBlue.
Over 50 applications were submitted and Aaron Bravo reigned supreme in the end. After getting hired out by his client, Motorola Solutions, Aaron became a field rep with one of the largest territories on the software enterprise team and oversaw a team of five people. Needless to say, Aaron had a huge impact at Motorola right away, and it captured the attention of our former Alumni of the Year honorees as they decided the contest.
On this episode of Tech Sales is for Hustlers, Aaron shares why listening is the key foundation in sales, how he was able to book multiple prospects on a single call, and he breaks down his rapid climb up the corporate ladder.
Additional Details
Name: Aaron Bravo
Title: Field Sales Executive
Company: Motorola Solutions
Exit Year from memoryBlue: 2017
Months at memoryBlue: 12
Alumni Path: Hired Out