Alumni Benefit: Uplifting Referral Rewards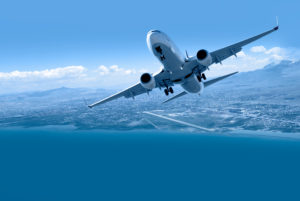 Earlier this year, memoryBlue opened our fourth office in Boston, MA. Within a few short weeks of arriving up north, we established a wide range of exciting local partnerships with companies in search of sales development assistance. These new relationships are indicative of the exact type of rapid growth we have seen across our entire business over the last few years.
It's not surprising from our vantage point. High-tech companies, like all businesses, are constantly in need of fundamentally sound sales development practices. The tailored services memoryBlue provides allows companies to uncover new revenue streams and, thanks to our unique model, methodically construct an in-house sales development team if desired.
But this cycle of growth and expansion requires a massive, steady flow of talent.
In fact, our aggressive growth goals include hiring, training and placing hundreds of SDRs every single year. With over 120 SDRs currently operating out of our four offices, many of whom will be hired out in relatively short order, it's easy to see why we're working so hard to unearth tomorrow's sales stars right now.
Our internal talent team is second to none at filling these needs. But we also have a legion of sales pros uniquely positioned to aid in this nationwide search – our alumni!
Now we're making it incredibly beneficial for every single member of this elite group to refer us new hires.
Tapping an Expert Source
Nobody knows what it takes to thrive at memoryBlue, and in professional sales, better than those who have already done it. Our alumni often complete their "tour of duty" with us and elevate into great new roles in short order, which means they're still closely connected to many friends, peers, classmates and acquaintances who would benefit greatly from launching a professional sales career with us.
Because of these factors and more, we want to truly engage ALL memoryBlue alumni to help us fuel this sales development machine we're growing!
Here is how the benefit works:
All alumni in good standing can send us the name and contact information of someone we should speak with about job candidacy at memoryBlue (any role).
We will put these individuals through our normal interview process.
If we hire them and they remain with the firm for more than 90 days, the referring alum gets $1,000 in travel vouchers for an airline of their choice.
There is no limit to the number of people who can be referred in.
We are actively hiring in all four offices across the country – loads of opportunity exists in every region of the country!
Referrals should be sent to talent@memoryblue.com. Be sure to include all appropriate contact info (name, email, phone number) for the referral.
At the heart of our business, we consistently find and develop the best sales development professionals available.
This is precisely what our alumni are, and what our new hires become. By offering this benefit, we aim to create a positive cycle where hard-working individuals join the company, perform at the highest level, elevate into new professional sales roles (alumni), and stay tightly connected to memoryBlue.
Why It Matters
We love integrating our alumni into everything we do at memoryBlue. From our annual Alumni of the Year competition to periodic return speaking engagements in front of our current crew, memoryBlue alumni remain front and center in our daily work cadence.
Engaging alumni in the search for the best new sales talent is a natural extension of this viewpoint. It's a win for all three parties involved, as well. The new hire finds a committed company to launch a promising, potentially lucrative professional sales journey within. The alum helps a connection land a great job while earning a fantastic reward for the service.
And finally, we gain a great new sales pro to pair with an eager high-tech client – not to mention a future building block for our expanding alumni base!
This offer for memoryBlue talent referrals is just one of many great benefits we provide to memoryBlue alumni. To see more details on all of these benefits, visit our dedicated page here.
Kevin Harris is the Director of Marketing at memoryBlue. A seasoned professional with over 23 years of experience in public relations, marketing and content management, Kevin oversees all major internal and external communications programs for the firm. He holds a Bachelor of Science degree in Communications from James Madison University.