Alumni Benefit: Deeply Discounted Services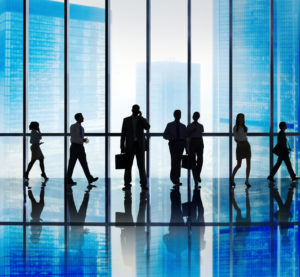 As memoryBlue gets closer to completing a second full decade in business, we're thrilled to see just how large our alumni base has grown. Calling this group of more than 315 accomplished professionals impressive would be a vast understatement. These individuals, most of whom are still setting the high-tech business world on fire in professional sales roles, are increasingly moving in to critical sales leadership positions.
From VPs of Sales and Marketing to Regional Sales Directors and Business Development Managers, our alumni have become a professional force of nature throughout the country.
And as memoryBlue alumni rise into these key sales management roles, a large percentage encounter the very same challenges at their current company that our sales development services solutions solve. Generating well-qualified sales leads is the lifeblood of every business, yet tackling these challenges in-house is not always the best bet.
In an effort to give another major reward to the people who helped push our business forward, memoryBlue is excited to offer yet another major alumni benefit: the ability for every member of our alumni universe to utilize our sales development services at a massive discount.
How It Works
Every member of our alumni network can bring memoryBlue to their current business in the form of a dedicated 20-hour-per-week SDR for 30 days at a price based on their personal exit year. We're also waiving our typical 90-day minimum contract term for this exclusive deal.
If an individual became an alum in 2010, for example, that person can take advantage of this offer for just $2,010. This represents a better than 67% discount off our typical rates. Because this benefit is so strong, please note that it is limited to one usage per alum per company in a given 12-month period.
Better still, our clients engage with us for much longer periods of time than 30 days. This deep discount allows our alumni (and the companies they work for) to receive an incredibly low price on the initial month of a more extended sales development engagement. We're confident that our sales solutions are effective and provide a big boost to the bottom line, but this reduced pricing should help win over even the toughest budget-conscious executives involved in the outsourcing decision-making process.
Even prior to this powerful offering, our alumni have been bringing in memoryBlue to tackle their sales development challenges. The memoryBlue partnership with BAI, for example, spearheaded by alum Sohale Razmjou, produced closed opportunities that led to over $500,000 in revenue. In addition, the collaboration has generated over $5M in new pipeline.
Imagine getting access to that sort of revenue-generating firepower at a reduced rate.
Why It Matters
Similar to the exclusive Rising Stars benefit, our alumni are consistently facing the same challenges they helped solve when they worked as SDRs at memoryBlue. Finding, hiring, training, managing and retaining a high-performing in-house sales development team is an incredibly difficult task.
Furthermore, memoryBlue alums know precisely the type of hard-working pros we hire and develop. These talented individuals propel businesses forward by generating new revenue streams through the execution of a consistent sales development process. In our case, this is a process that has helped over 850 technology-focused companies dramatically expand sales efforts.
This is exactly how businesses grow and carve out larger market share. Better yet, because of the unique memoryBlue model and approach, we make it easy for companies to bring our pros onboard if they wish to ultimately build things in-house team.
There's just no better way to lower risk and fill up a sales funnel. And for memoryBlue alumni, the cost savings can really add up with this great new benefit.
This deal on memoryBlue services is just one of many great benefits we offer memoryBlue alumni. To see more details on all alumni benefits, visit our dedicated page here.
Kevin Harris is the Director of Marketing at memoryBlue. A seasoned professional with over 23 years of experience in public relations, marketing and content management, Kevin oversees all major internal and external communications programs for the firm. He holds a Bachelor of Science degree in Communications from James Madison University.