Call Coaching as a Full Contact Sport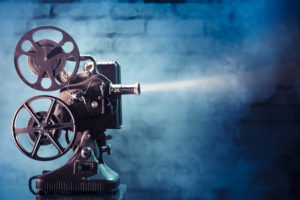 Future first-ballot Hall of Fame NFL Quarterback Peyton Manning holds a variety of all-time records in professional football. Selected as the top overall pick in the 1998 NFL draft by the Indianapolis Colts, Manning earned five MVP awards, accrued 14 Pro Bowl appearances, two Super Bowl titles and too many individual accolades to list on a single page.
What was the secret to success for this historically great athlete? One word primarily comes to mind when the subject is Peyton Manning – preparation.
This is how Manning once described his point of view on preparation:
"When you prepare meticulously you should be able to bank on making fast-twitch decisions in high pressure situations," said Manning. "On TV it may have looked frantic and spontaneous, but the truth is I practiced every audible I ever called, and I practiced it with my teammates," he said. "Winging it is never a good idea."
Moreover, he said, "I never left a field feeling I could have done more to prepare myself, regardless of the outcome. The teams I was on, our best players were our best practicers. Preparation was where I always thought I could get an edge. I couldn't out-throw anybody, I certainly couldn't outrun anybody, but I could out-prepare others."
Peyton Manning built a Hall of Fame career almost solely on the strength of being the best prepared individual in any game he participated in. Now re-read those quotes from Manning and picture the topic being professional sales development.
That level of passion, in terms of the difference preparation makes for success, is no different when it comes to sales. The sales professionals who are proverbial students of the game, consistently reviewing their plans, strategies and in-game performances, almost always turn out to be the very best sales professionals.
And that passion for perfect preparation is exactly why we decided to run the largest call coaching contest we've ever run in the 18-year history of memoryBlue. The endeavor spanned four offices, included 125+ SDRs, 14 SDR Managers and featured the most cutting-edge call coaching software in existence.
Now that you know why we did this, here is the story about how we did it and what our SDRs gained from it.
Game On
We maintain a firm commitment to gamification and competition at memoryBlue. Professional sales is competitive by nature, and so are many of the people in the profession. The premise of our call coaching contest was to shine a light on our SDRs demonstrating a range of critical skills when it comes to cold calling performance and best practices.
Just like reviewing game tape in football, post-call examination allows SDRs and SDR Managers to actively determine what works, and what does not work, in order to make incremental improvements on future performance.
In that spirit, we constructed a "Fantasy Football"-style season this past Fall which ran concurrently with the professional football season. Our SDR teams are already broken into groups of 8-12 people led by an SDR Manager (we call them our Client Delivery Managers).
We used these 14 teams and constructed a 13-week season. Every week featured seven head-to-head "match-ups" where the teams squared off against each other.
At the outset of the week, the entire company was given a theme to focus on with prospecting efforts. The goal was to cover a wide range of critical topics that are central to effective sales development activity.
The topics we focused on included:
Week 1 – Introduction and Opening Statement
Week 2 – Working with Gatekeepers
Week 3 – Active Listening
Week 4 – Discovery – Open Ended Questioning
Week 5 – Objection Handling
Week 6 – Picture Painting/Differentiation
Week 7 – Email
Week 8 – Closing
Week 9 – Generating Referrals
Week 10 – PAIN Funnel
Week 11 – Call Extensions
Week 12 – Reverse Timeline
Week 13 – Best Call
Every team went about their typical sales development prospecting work. At the end of the week, the teams submitted the very best call recording of a team member displaying an example of the technique in question.
This is where we employed some powerful help from the ExecVision platform. memoryBlue deployed ExecVision's best-in-class call coaching software earlier in 2019, and the product really shined during this contest. Each team submitted their calls by storing them in our custom ExecVision call library.
From there, company Cofounders Chris Corcoran and Marc Gonyea, along with our veteran Director of Sales Tommy Gassman, served as the deciding jury. They reviewed the "best of" calls and used ExecVision's dynamic commenting features to offer their take on what worked and what was lacking within the examples. Each one independently chose a winning team for each match-up. The team earning the most votes won the weekly match-up.
We used our company-wide training sessions every Wednesday to review the calls from each contest together. The top calls were played for everyone and the jury votes were revealed in order to declare a winner for each match-up.
Peyton Manning would absolutely love this type of granular game film review. So did our SDRs!
We handed out a $200 cash prize for the jury-selected Team of the Week to use on a breakfast, lunch or happy hour. And, at the end of the season, we handed out a $2,000 prize for the best overall team to use on a large team event. Ultimately, Client Delivery Manager Simone Comer and her team of SDRs, based out of our HQ office, took the crown and captured the grand prize after a highly competitive season.
An Ongoing Legacy
The contest was a big hit across the entire company, and it left some lasting impressions that changed our culture moving forward. Of note:
The Power of Preparation
The single most important lesson arising from the contest was a dramatically increased awareness of just how important it is to review your own "game tape" in sales. Everyone walked away with a greater appreciation for the gains available by continuously reviewing real events, instead of simply reading or listening to someone explain theoretical best practices.
Those activities are important, of course, but taking what you hear and applying it (or even failing at it!) in real time and reviewing that "play" creates improvement opportunity.
A "Best of" Call Library
Showcasing a top call from every single SDR team every week put us on the fast track to building a rich call library full of strong technique application examples. Even the "losing" team each week typically submitted high quality calls.
We took these calls and formed a memoryBlue library within the ExecVision platform featuring a wide selection of virtual footage any SDR or SDR Manager may use in an effort to iterate personal improvements. As we continue to run similar contests and rely on the ExecVision tool through our daily operations, that library will grow in depth and quality. It serves as a massive resource to the entire memoryBlue staff.
memoryBlue Academy Augmentation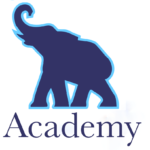 The call library now serves as a pillar of learning material for the memoryBlue Academy. With cohorts of SDRs who are often new to professional sales, exposing these eager minds to perfect sales prospecting techniques in action early in their career helps build good habits right away. And, it's always easier to build a good habit from scratch instead of trying to break a bad habit first.
Preparing to win is a theme found repeatedly in professional athletes. Peyton Manning recognized the edge he could gain by out-preparing his competition, and he exploited that edge over and over again. If you do what others are unwilling to do, it makes a massive difference in your success.
Through the memoryBlue Call Coaching Contest, we've been able to instill those lessons around preparation in our sales professionals. The residual effects of this program serve as an enduring legacy and continuous resource for current and future memoryBlue SDRs.
To learn more about how memoryBlue can help your business grow revenue and expand into new markets, check out our wide range of sales services here.
Kevin Harris is the Director of Marketing at memoryBlue. A seasoned professional with over 23 years of experience in public relations, marketing and content management, Kevin oversees all major internal and external communications programs for the firm. He holds a Bachelor of Science degree in Communications from James Madison University.